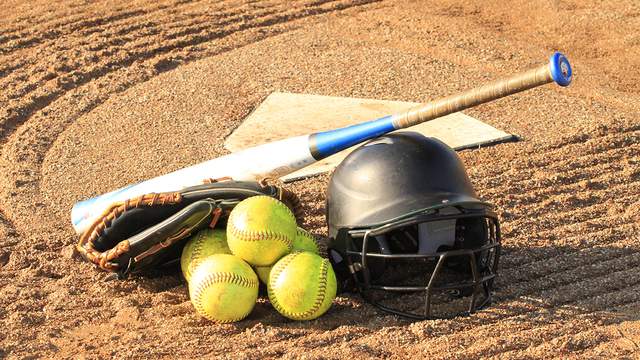 Letcher Central saw a two-run lead slip away as Perry Central pushed across four runs in the top of the fifth inning and went on to beat the Lady Cougars, 11-5, in the 14th Region tournament semifinals played at Powell County High School on Monday night.
Losing pitcher Makennah Johnson belted a home run, singled, and drove in a pair of runs as Letcher Central ended its season at 25-11. Chloe Wampler, Raygan Anderson and Gracie McDougal all singled and scored one run apiece.
At Stanton
(Semifinals)
SCORE BY INNINGS: R-H-E
PC (29-9)……000 042 5 – 11-10-4
LC (25-11)….002 012 0 – 5- 9-6
Pitching:
WP – Kim Hughes
LP – Makennah Johnson
Hitting: Makennah Johnson HR, 1b, 2 RBI; Chloe Wampler 1b, 1r; Raygan Anderson 1b, 1r; Gracie McDougal 1b, 1r, Letcher Central.
Letcher Central..11
Jackson City……10
Letcher Central held off a late rally from Jackson City to advance to the semifinals with an 11-10 win in a game played on Saturday.
Kyleigh Wright had three singles and drove in four runs while scoring twice. Winning pitcher Makennah Johnson tripled and singled. She batted in three runs.
Scarlett Stamper had two doubles and scored two runs while MacKenzie Nantz singled twice and added an RBI.
At Stanton
(Quarterfinal)
SCORE BY INNINGS: R-H-E
JC (22-11).…210 230 2 – 10-14-5
LC (25-10)…140 501 x – 11-13-2
Pitching:
WP – Makennah Johnson
LP – Chloe Smith
Hitting: Kyleigh Wright 3-1b, 2r, 4 RBI; Makennah Johnson 3b, 1b, 3 RBI; MacKenzie Nantz 2-1b, 1 RBI; Scarlett Stamper 2-2b, 2r; Abigail McDougal 2b, 1b, 2r; Raygan Anderson 1b, 1r, 1 RBI, Letcher Central.