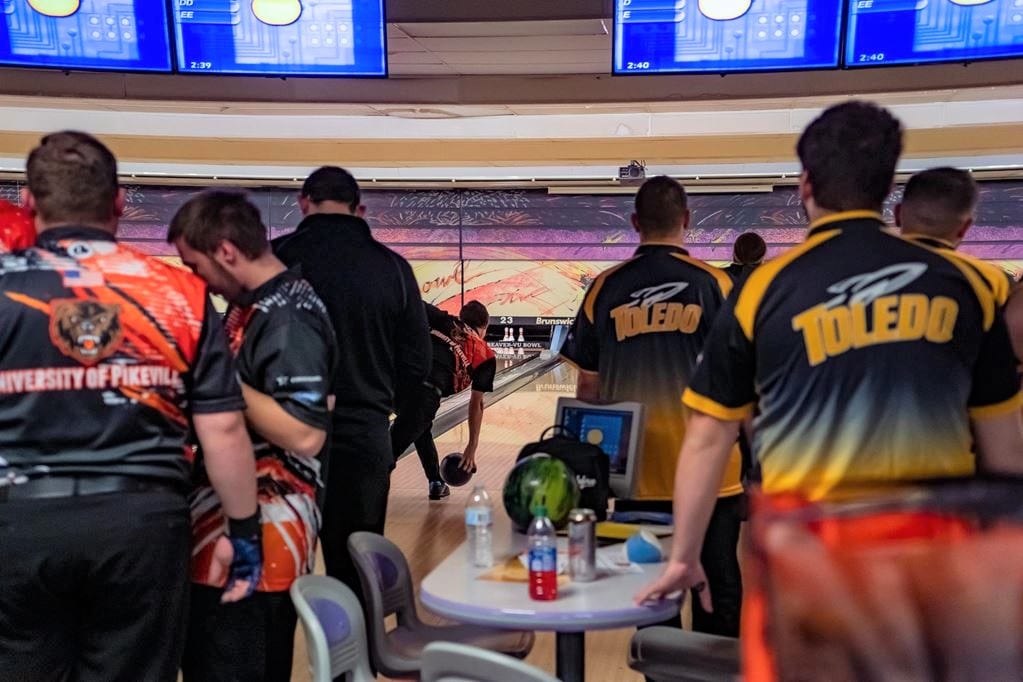 INDIANAPOLLIS, Ind. – University of Pikeville women bowling continued its dominance this past weekend by winning the MSC Indianapolis Collegiate Classic by nearly 800 pins.
UPIKE finished with a perfect 66-0 conference season. No other schools have won a regular-season title other than the Bears. It also marked the sixth time UPIKE has finished with a perfect MSC mark.
Jessica Wolfe won the individual title with a total pinfall of 1,320 pins. She was in a battle with Mikayla Cummings all day who finished just two pins behind Wolfe with 1,318 pins. Both bowled five of the six games over 200, and Wolfe beat Cummings by 13 in the final game to take the lead.
UPIKE clinches its trip to the NAIA National Championship in Sterling Heights, Mich., March 25-28. Before then, the Bears will take part in the Hoosier Classic this coming weekend.
Men clinch second place
finish in conference play
INDIANAPOLIS, Ind. – University of Pikeville men bowlers finished sixth in the Indianapolis Collegiate Classic, giving the Bears second place in the Mid-South Conference regular season.
UPIKE was led individually by Alex Hoffman, Jonathan Lovett, and Matteo Cittadino, who finished 19th, 27th, and 31st, respectively.
Hoffman started the event with one of the top single game scores of the entire tournament – 277 – to eventually total 1,240 for the tournament. Lovett and Cittadino were more consistent throughout with most of their games in the 180-230 range.
The men will also return to Indianapolis next weekend for the Hoosier Classic.