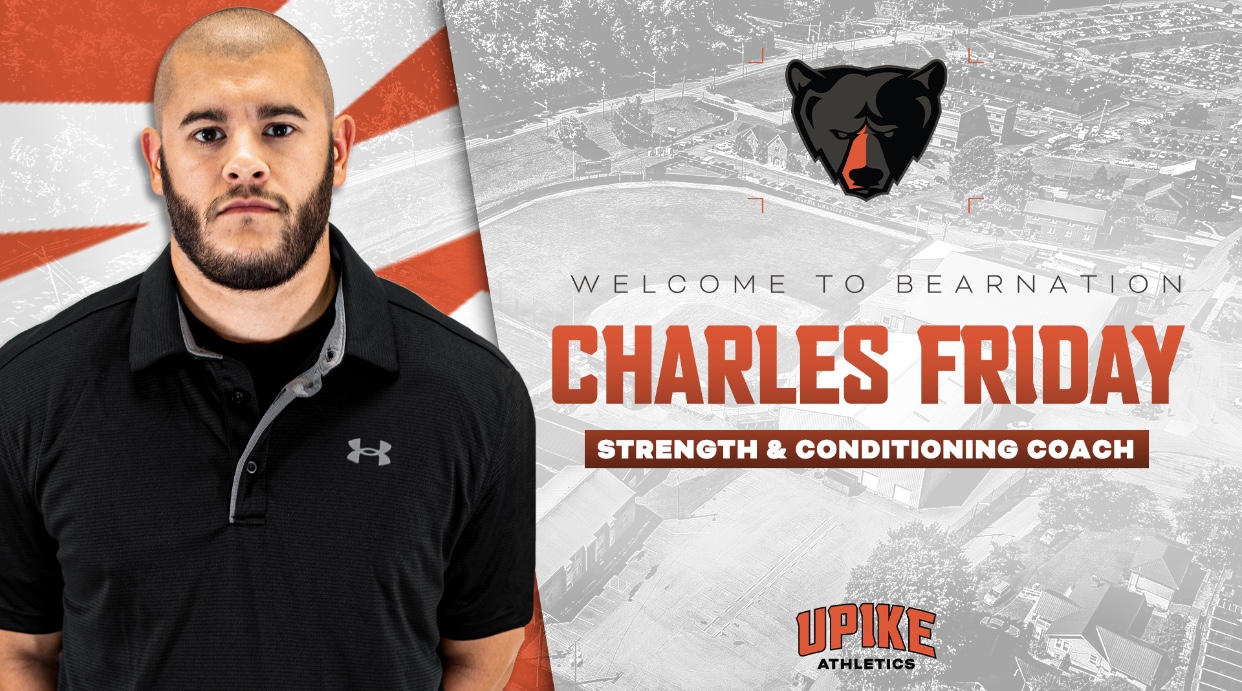 University of Pikeville Athletics has named Charles Friday the department's first ever full-time strength and conditioning coach. Effective immediately, Friday will oversee the design and implementation of strength training and conditioning for 26 varsity programs.
Friday will continue the progress made by Peyton Franklin, who set the foundation for a department-wide strength and conditioning program while working on the UPIKE football staff.
"As a strength and conditioning coach, it is my mission to provide a competitive training environment for the students I serve, inspiring them to become better people and champion athletes," he said.