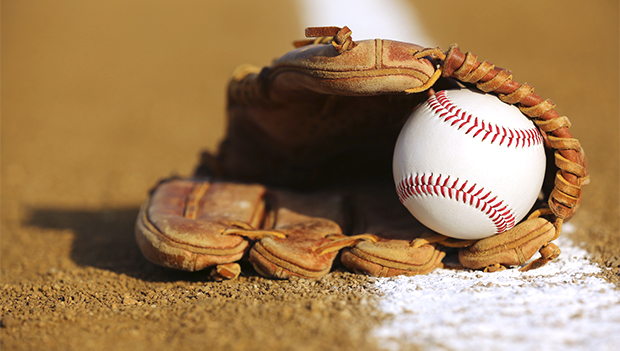 Letcher Central overcame an early deficit to beat Floyd Central, 11-8, in a road game played on Tuesday night.
Austin Triplett and winning pitcher Canaan Cunniff each singled, scored, and knocked in a pair of runs each as the Cougars improved to 2-1. Quinton Williams had two hits, including a triple, scored twice, and batted in one run. Aiden Fields finished with four hits and scored twice.
Losing pitcher Caleb Hager belted a home run and drove in three runs as the Jaguars dropped to 1-5.
Ryan Hackworth singled in one run and scored while Keon Reaves had a base hit and two RBIs.
At Langley
SCORE BY INNINGS: R-H-E
LC (2-1)…..033 012 2 – 11-14-9
FC (1-5)…..220 010 3 – 8- 6-3
Pitching:
WP – Canaan Cunniff
LP – Caleb Hager
Hitting: Quinton Williams 3b, 1b, 2r, 1 RBI; Austin Triplett 1b, 1r, 2 RBI; Canaan Cunniff 1b, 1r, 2 RBI; Aiden Fields 4-1b, 2r; Preston Helle 2-1b, 2r, 1 RBI, Letcher Central; Caleb Hager HR, 1b, 3 RBI; Ryan Hackworth 1b, 1r, 1 RBI; Keon Reaves 1b, 2 RBI, Floyd Central.
All A Classic
Pikeville……….13
Shelby Valley….0
Pikeville pounded out 12 hits and the Panthers rolled to a 13-0 win over Shelby Valley in an All A Classic matchup played at Davis Park on Wednesday night.
Blake Birchfield blasted a solo home run, singled. and scored a pair of runs as the Panthers snapped a five-game losing streak to win for the first time this season. Tate Lakin added three hits, including two triples, and knocked in four runs while scoring three times.
Logan Windle added two doubles and three RBIs. He also scored one run. Hunter Jones doubled, singled, and batted in two runs while Wade Hensley had two hits and scored two runs.
Losing pitcher Samuel Brown had the Wildcats (1-2) lone hit.
At Pikeville
SCORE BY INNINGS: R-H-E
SV (1-2)…..000 00 – 0- 1-1
PK (1-5)…..520 6x – 13-12-1
Pitching:
WP – Brady Clark
LP – Samuel Brown
Hitting: Samuel Brown 1b, Shelby Valley; Blake Birchfield solo-HR, 1b, 2r; Tate Lakin 2-3b, 1b, 3r, 4 RBI; Logan Windle 2-2b, 1r, 3 RBI; Hunter Jones, 2b, 1b, 2 RBI; Wade Hensley, 2-1b, 2r, Pikeville.
All A Classic
Paintsville……..10
Prestonsburg…8
Paintsville snapped a six-all tie with a three-run, fifth inning and the Tigers went on to beat Prestonsburg, 10-8, in an All A Classic game played at StoneCrest Sports Complex on Tuesday night.
Harris Phelps had a pair of hits, including a double, scored two runs and batted in two others as the Tigers improved to 5-1. Winning pitcher Ashton Miller had two singles, scored. and drove in two while Gunner Collins doubled in two runs and scored.
Jonah Porter added two hits and a pair of RBIs while scoring a run. Ashton Adams singled in one run and scored two.
Nic Kidd doubled in one run for the Blackcats, now 3-2. He also scored. Ryan Meade added two singles and one RBI while scoring twice. Brayden Slone had two singles and scored.
Matt Welch was the losing pitcher.
At StoneCrest
SCORE BY INNINGS: R-H-E
PV (5-1)…..012 330 1 – 10-9-8
PB (3-2)…….105 011 0 – 8-5-3
Pitching:
WP – Ashton Miller
LP – Matt Welch
Hitting: Harris Phelps 2b, 1b, 2r, 2 RBI; Ashton Miller 2-1b, 1r, 2 RBI; Gunner Collins 2b, 1r, 2 RBI; Jonah Porter 2-1b, 1r, 2 RBI; Ashton Adams 1b, 2r, 1 RBI, Paintsville; Nic Kidd 2b, 1r, 1 RBI; Ryan Meade 2-1b, 2r, 1 RBI; Brayden Slone 2-1b, 1r, Prestonsburg.