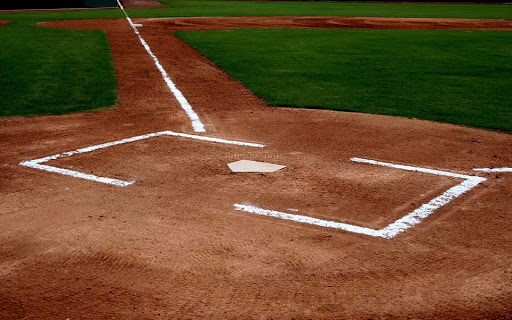 Pike County Central scored five runs in the bottom of the second inning to pull away and defeat Belfry, 8-1, in the 60th District tournament championship game played at Phelps on Wednesday night.
Liv Sanders had a big game with two hits, including a double, walked, scored, and batted in three runs. Emalie Tackett singled in one run and scored twice while Taylor Hannah doubled twice and added a pair of RBIs.
Chloe Hannah was the winning pitcher.
Cameron Childers doubled in the lone run for the Lady Pirates. Natalie Fite walked twice and scored.
Molly Fahm was the losing pitcher.
Both teams move on to the 15th Region tournament.
At Phelps
(60th District tournament championship)
SCORE BY INNINGS: R-H-E
BF (17-10)….000 010 0 – 1-3-1
PCC (26-11)..250 010 x – 8-6-0
Pitching:
WP – Chloe Hannah
LP – Molly Fahm
Hitting: Cameron Childers 2b, 1 RBI; Natalie Fite 2-bb, 1r, Belfry; Liv Sanders 2b, 1b, bb, 1r, 3 RBI; Emalie Tackett 1b, 2r, 1 RBI; Taylor Hannah 2-2b, 2 RBI, Pike Central.
53RD DISTRICT TOURNAMENT
Letcher Central….13
Knott Central……..2
Letcher Central snapped a scoreless game with two runs in the third inning and the Lady Cougars rolled to a 12-2 win over host Knott County Central in the 53rd District tournament championship played at Hindman on Wednesday night.
Winning pitcher Alyssa Nicely did not allow a hit.
Autumn Wampler had a monstrous night at the plate with a home run, two doubles, a single, two runs scored and seven runs batted in.
Abigail McDougal tripled, singled, drove in four runs and scored twice while Kyleigh Wright singled twice and scored both times.
'Tori Holcomb singled, walked, and scored three times while McKenzie Nantz singled and scored a pair of runs.
At Hindman
(53rd District tournament championship)
SCORE BY INNINGS: R-H-E
LCC (18-9)……002 56 – 13-14-1
KCC (19-12)…000 20 – 2- 0-1
Pitching:
WP – Alyssa Nicely
LP – Kate Conley
Hitting: Autumn Wampler HR, 2-2b, 1b, 2r, 7 RBI; Abigail McDougal 3b, 1b, 2r, 4 RBI; Kyleigh Wright 2-1b, 2r; Tori Holcomb 1b, bb, 3r; McKenzie Nantz 1b, 2r, Letcher Central.
CLASS A REGIONAL TOURNAMENT
Wahama…..3
Man…………1
Man's bid to reach the state tournament ended in a 3-1 loss to defending regional champion Wahama on the road on Wednesday night.
Trista Marcum had an RBI single in the loss, scoring pitcher Morgan Cooper. McKinley Cline added two singles.
The Lady Billies end the season at 13-6.
At Wahama
(Class A Regional championship)
SCORE BY INNINGS: R-H-E
MN (13-6)….000 001 0 – 1-3-0
WH (26-2)….100 020 x – 3-6-2
Pitching:
WP – Mikie Lieving
LP – Morgan Cooper
Hitting: Trista Marcum 1b, 1 RBI; McKinley Cline 2-1b; Morgan Cooper 1r, Man.