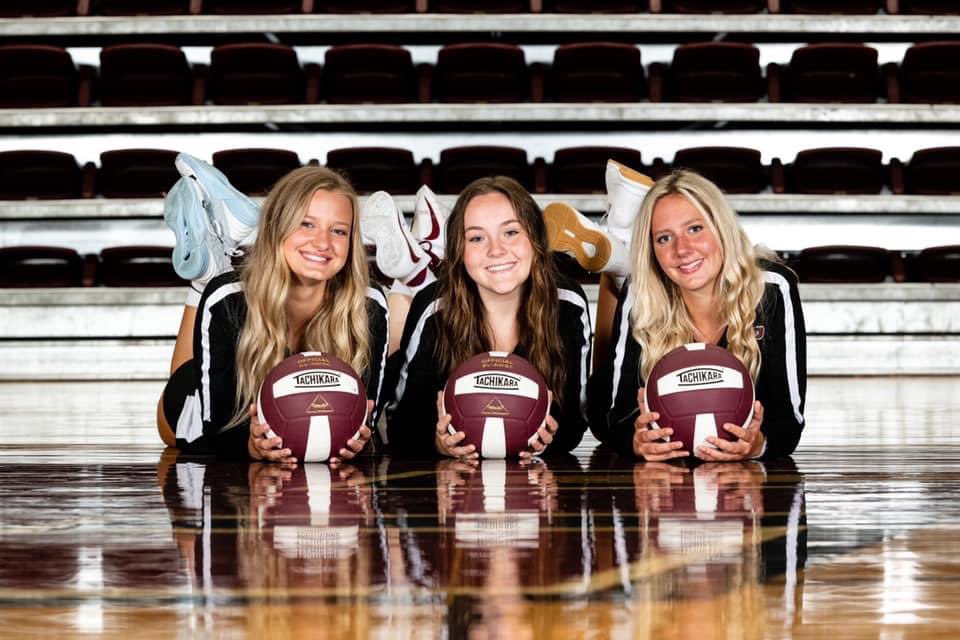 Pikeville's Hannah Akers finished with 13 kills and McKinlee Potter and Kaylee Wells had 11 each as the Lady Panthers defeated Belfry, 3-0, on the road Monday night.
The Lady Panthers, now 4-0, had Caroline Wright with seven kills and three blocks in the 25-20, 25-14 and 25-20. Chloe Wright had four kills and three blocks.
Riley Tavis finished with 37 assists and Emily Gearheart had 22 digs. Kara Lee added 12.
Wolfe County…….2
Johnson Central…1
Johnson Central won the middle set against Wolfe County to pull even but the Lady Eagles fell short, 2-1, in a match played on Monday night.
Sydney May had five kills, three blocks and two serving aces in the 15-25, 25-16 and 16-25 match.
Mayson Delong followed with two kills, three blocks, four digs and two aces while Kendal Hall finished with four blocks and two serving aces. Randi Delong had two kills, one block, five digs and four aces.
Shelby Valley…..3
Phelps……………..0
Shelby Valley and Phelps battled in all three sets before the Lady Cats earned the 3-0 victory at the Shelby Valley Sports Center on Monday night.
Amelia Casey finished with 11 kills and five blocks in the 20-25, 20-25 and 23-25 loss. Kacie Dotson totaled seven kills, eight digs and three serving aces. Kaylynn Layne had three kills, 25 assists, two digs and three aces.
Alyssa Wolford had 12 digs and three aces.
In other matches played Monday night:
Raceland 3, Lawrence County 1 (25-22, 26-24, 21-25, 26-24)
Floyd Central 3, Prestonsburg 0 (25-7, 25-13 and 25-15)
SATURDAY
Pikeville…….3
Betsy Layne…0
Pikeville ran its season record to a perfect 3-0 with a win over Betsy Layne at T.W. Oliver Memorial Gymnasium on Saturday.
The Lady Pirates rolled 25-7, 25-11 and 25-17 in the match.
Kaylee Wells finished with 11 kills, two blocks, 17 digs and eight serving aces. Riley Tavis had six kills, seven blocks, 38 assists, three digs and three aces.
McKinlee Potter totaled 18 kills, three blocks, five digs and three aces while Caroline Wright added four kills, five blocks, eight assists and four digs. Chloe Wright finished with nine kills and six blocks. Emily Gearheart had 37 digs.