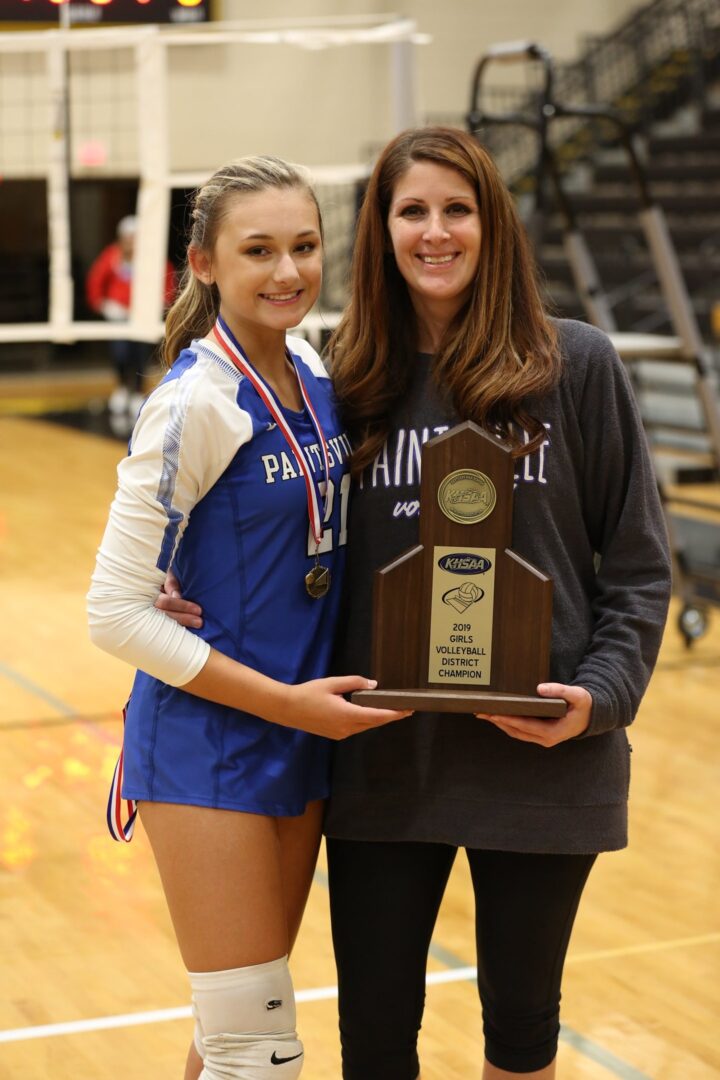 No single player was more dominating around the net than Pikeville High School senior Kaylee Wells.
She finished her senior season with 318 kills, 59 blocks and 217 digs in leading her team to regional best 21-2 record.
Wells has been honored by being selected the Mountain Top Sports Player of the Year.
The PHS standout is joined by three other members of her team.
Paintsville sophomore Hailey Little guided her Lady Tigers to the 15th Region championship with a victory over Pikeville. She has been chosen as first-team captain.
Pikeville's Emily Gearheart captains the second team while Floyd Central's Caley Howard leads the third unit.
Paintsville head coach Dawn Kinner, who led her team to a ninth straight district championship and 15th Region title, has won the Coach of the Year honor.
Here is a look at the Mountain Top Sports All-Area Volleyball Teams:
Coach of the Year: Dawn Kinner, Paintsville
Player of the Year: Kaylee Wells, Sr., Pikeville
FIRST TEAM
Hailey Little, So., Paintsville (Capt.)
Riley Tavis, Sr., Pikeville
Bella Blackburn, So., Paintsville
McKinlee Potter, Jr., Pikeville
Hannah Blackburn, East Ridge
Jadyn Hall, So., Floyd Central
Katie Kidd, Sr., Betsy Layne
Amelia Wallace, Jr., Floyd Central
Lauren Horn, Sr., Martin County
Kendal Hall, So., Johnson Central
SECOND TEAM
Emily Gearheart, Sr., Pikeville (Capt.)
Hadley Hardin, Sr., Paintsville
Clara McNamee, Fr., Belfry
Blair Ratliff, So., Paintsville
Sarah Woods, Jr., East Ridge
Alyssa McCoy, Jr., Martin County
Kyra Looney, Jr., Shelby Valley
Randi Delong, So., Johnson Central
LaRanda Francis, Jr., Phelps
Molly Boyd, Jr., Prestonsburg
THIRD TEAM
Caley Howard, Jr., Floyd Central (Capt.)
Maddie Meade, Jr., Betsy Layne
Destiny Fleming, Sr., Pike Central
Sydney May, Jr., Johnson Central
Jenna Grayson, Sr., Martin County
Summer Madden, Sr., Letcher Central
Erin Akers, Sr., Prestonsburg
Hunter Adkins, So., Shelby Valley
Emma Harris, Jr., Belfry
Alivia Stumbo, Sr., Floyd Central