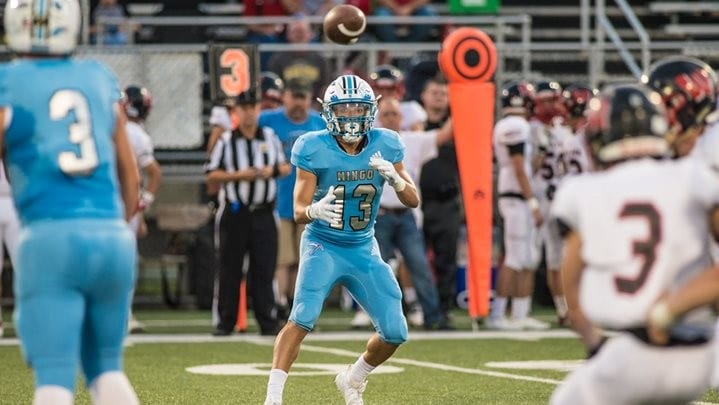 Mingo Central senior and record setting wide receiver Drew Hatfield has won the 2019 Randy Moss Award, given to the state's top receiver by members of the West Virginia Sportswriters Association.
The four-time all-state standout capped his career with 124 catches for 1,870 yards and 20 touchdowns. He set the state regular-season records in receptions and receiving yards.
Over his career with the Miners he finished with 343 receptions and 5,168 total yards and 64 touchdowns, breaking the record of 329 catches and 5,068 yards.
Hatfield has received offers from Morehead State University, Fairmont State, Glenville State and West Virginia State.
He beat out Martinsburg stand Jarod Bowie, who finished second in the voting. Tug Valley's Caleb May was fourth.
Hatfield will be presented the honor during the 74th annual Victory Awards dinner on May 3 in Charleston.