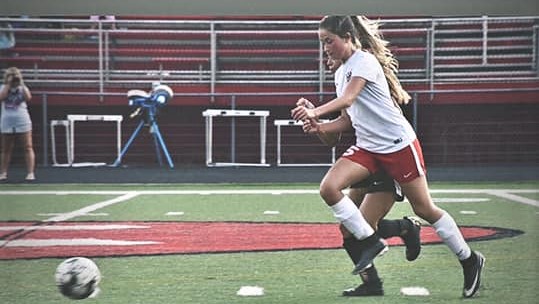 Johnson Central took charge early on in its match with cross-town rival Paintsville and the Golden Eagles cruised to a 10-0 on Monday night.
Nathaniel Narendrakumar and Sayer Crum scored three goals apiece as the Golden Eagles moved to 5-3-1. Crum had two assists.
Gabriel Johnson scored two goals and added one assist while Peyton Sargent and Braydon Staniford had one goal apiece and each had one assist. Shawn Arms Drew Conley and Narendrakumar each added an assist.
Goalkeeper Tate Cox had eight saves in the shutout win.
Belfry………8
Pikeville…….1
Belfry dominated its match with Pikeville as the Pirates rolled to an 8-1 win at Bob Amos Soccer Complex on Monday night.
Jasper McCoy scored three goals as the Pirates moved to 3-4-2. Aiden McCoy added two while Tyler Slone, Thomas Nguyen, and Ben McNamee each had one goal.
Thomas Cranney scored an unassisted goal for the Panthers, who dropped to 0-6.
Pikeville goalkeeper Bryson Collins had 19 saves as Belfry took 42 shots on goal.
GIRLS
Paintsville…..4
Powell County..1
Paintsville won its second straight match as the Lady Tigers went on the road and knocked off Powell County, 4-1, on Monday night.
Camryn Helton scored a hat trick for Paintsville, now 5-4. Chloe Fleming had one goal and one assist while Ava Hyden added two assists.
Goalkeeper Emilea Preece totaled 15 saves in allowing just a single goal.
Belfry………..10
Shelby Valley…1
Belfry built a 5-1 halftime lead against Shelby Valley and went on to earn a 10-1 victory in a match played at Massey Energy Soccer Complex on Monday night.
Mylah Caudill knocked home four goals as Belfry improved to 4-7. She also assisted on one other.
Kinzie Jackson and Roxy Cline added two goals each while Graci McCoy and Zoey Caudill had one each.
Valley's lone goal came from Faith Newsom. It was unassisted.
Valley's McKenna Caudill totaled 15 saves as Belfry took 25 shots on goal.
Belfry goalkeepers Jazzy Cline and Sydney Stafford combined to hold the Lady Cats, now 1-7, to just the one goal.