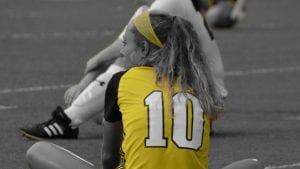 Prestonsburg and Johnson Central have advanced to the 57th District girls soccer championship match following victories at Eagle Field on Monday night.
The Lady Blackcats rolled to a 10-0 victory over Martin County and the Lady Eagles knocked off cross-town rival Paintsville, 6-1.
Elizabeth Burchett knocked in three goals and assisted on one other as Prestonsburg improved to 17-2-0. Makayla Ousley added two goals and two assists while Anna Burchett scored two goals and added an assist.
Alison  Campbell and Shelby Blackburn each scored one goal while Chloe Collins and Kadynce Hackworth each had an assist.
Goalkeeper Chelsea Samons  recorded the shutout win.
Meanwhile, Lauren Johnson scored three goals and added an assist in the Lady Eagles victory over the Lady Tigers. Cleo Wells followed with two goals and assisted on a third.
Lexi Scarberry added one goal and one assist while Haley Lykins had an assist.
Goalkeeper Chloe Dyer finished with seven saves.
Ava Hyden scored the lone Paintsville goal.
Goalkeeper Hope Auxier finished with 22 saves in the loss. She reached 1,000 during the match and finished her career with 1,017 and 23 shutouts.
The championship match is now set for 6:30 p.m. on Oct. 10 at Eagle Field.