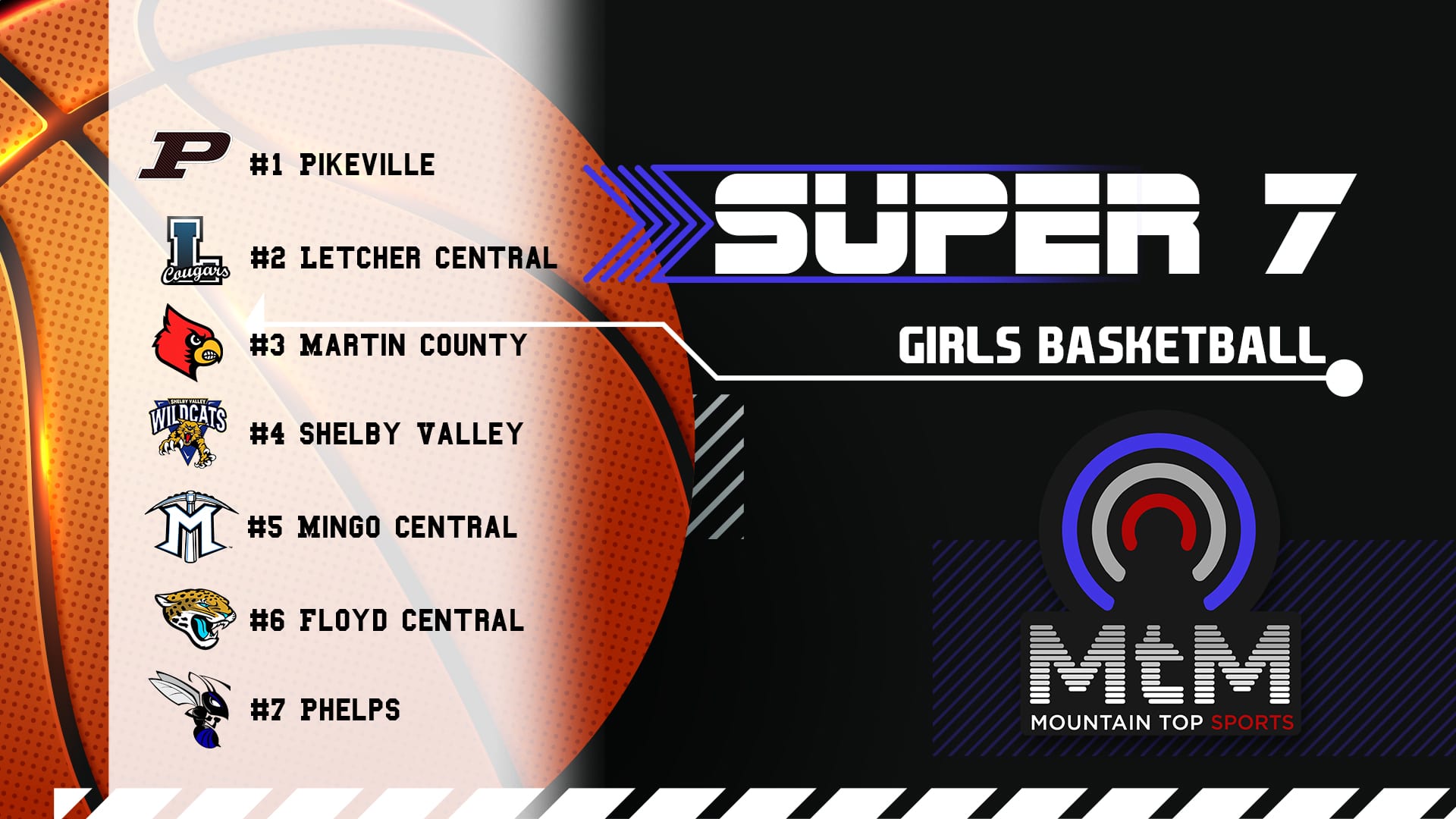 PIKEVILLE – Pikeville and Letcher Central maintain a firm grip on the top two spots in the latest Mountain Top Sports girls Super 7 basketball poll released on Tuesday.
The Lady Panthers, now 19-5, hold a slim lead over the Lady Cougars (19-8). One more win will give both a 20-win season.
Martin County (16-7) has jumped ahead of Shelby Valley (15-8) into the No. 3 spot. The Lady Cats are fourth.
Mingo Central (16-3) is fifth, followed by Floyd Central (13-7) at No. 6 and Phelps (15-9) rounds out the poll at No. 7.
Chapmanville (14-5), Tug Valley (11-16), Belfry (12-12) and Lawrence County (14-12) all received votes.
Super 7 girls' basketball poll
Pikeville (19-5)
Letcher Central (19-8)
Martin County (16-7)
Shelby Valley (15-8)
Mingo Central (16-3)
Floyd Central (13-7)
Phelps (15-9)
Receiving votes:
Chapmanville (14-5), Tug Valley (11-6), Belfry (12-12) and Lawrence County (14-12)