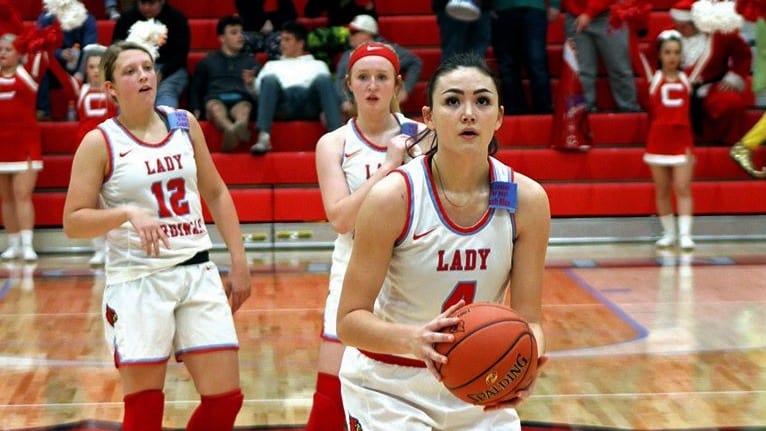 The Pikeville Panthers and Martin County Lady Cardinals are deadlocked atop the latest Mountain Top Sports Super 7 girls basketball poll.
Pikeville, now 5-2, lost two of three games in the Smoky Mountain Classic while Martin County (6-1) split its tournament games in Daytona Beach.
Shelby Valley (5-3) is third this week, followed by Paintsville (6-3).
Rounding out the poll are Phelps (6-3) at No. 5; East Ridge (5-3) is sixth and Floyd Central (4-3) is at No. 7.
Lawrence County (4-4) received votes this week.
Super 7 girls basketball poll
Martin County (6-1)
tie Pikeville (5-2)
3. Shelby Valley (5-3)
4. Paintsville (6-3)
5. Phelps (6-3)
6. East Ridge (5-3)
7. Floyd Central (4-3)
Receiving votes: Lawrence County (4-4)