Tug Valley all-state wide receiver Caleb May has been outstanding since the opening week of the high school football season.
May caught nine passes for 205 yards and four touchdowns as the Panthers rallied to knock off James Monroe in a thriller this past week. He also picked off one pass, forced a fumble and led his defense with 14 tackles.
His effort has earned him the Mountain Top Sports/Buffalo Wild Wings Player of the Week award.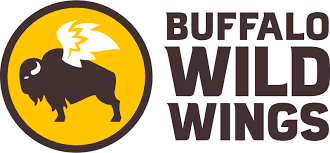 Here is a look at other top performances:
Shelby Valley quarterback Russ Osborne passed for 233 yards and four touchdowns in the Wildcats big win over Martin County. Teammate Jayden Newsome had 229 yards and three rushing touchdowns. He also hauled in a pass for another.
Johnson Central running back Dillon Preston finished with 216 yards and five touchdowns in the Golden Eagles lopsided victory over Perry Central. Teammate Mason Howell added 126 yards and a touchdown.
East Ridge running back Isaiah Adkins had 230 yards rushing and four touchdowns as the Warriors won for the first time this season over Bath County. Teammate Jeremy Taylor ran for 111 yards and two touchdowns and had 13 tackles.
Belfry quarterback Brett Coleman ran for 154 yards and scored all three of the Pirates touchdowns in the 21-20 loss to Class 6A power North Hardin. Running back Isaac Dixon had 130 yards on the ground.
Pikeville quarterback Isaac McNamee passed for 167 yards and three touchdowns in the Panthers big road win over Phelps. Running back Nate Collins ran for 130 yards and two scores.
Pike Central quarterback Tayvion Boykins finished with 161 yards rushing and one touchdown on the ground and he hauled in a pass for a second in the Hawks road loss at Lawrence County.
Lawrence County running back Dylan Ferguson had 111 yards and a touchdown in the Bulldogs win over Pike Central. Quarterback Alex Strickland tossed the game-winning touchdown pass in the final seconds and he also rushed for a score.
Paintsville quarterback Jake Hyden was a perfect 7-for-7 for 117 yards and three passing touchdowns in the Tigers homecoming win over Fairview. Running back Harris Phillips had two rushing touchdowns and caught a pass for a third.
Mingo Central quarterback Daylin Goad passed for a touchdown and ran for another as the Miners beat Tolsia on the road for the first time since 2014.