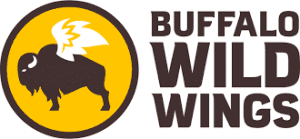 Pike County Central running back Matt Anderson was like a runaway locomotive this past Friday night as he ran for 353 yards and six touchdowns in the Hawks' 80-48 victory over Tug Valley.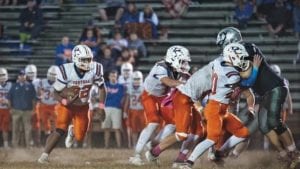 He finished with TD runs of 58, 80, 19, 75, 3 and 75 yards, earning him the Mountain Top Sports/Buffalo Wild Wings Player of the Week award.
Other top performers included:
Chapmanville quarterback Chase Berry passed for 144 yards and rushed for 134 yards and two touchdowns in the Tigers win at Herbert Hoover.
Johnson Central running back Devin Johnson ran for 119 yards and two touchdowns on just five touches in the Golden Eagles shutout win over Clay County. Quarterback Ryley Preece passed for 135 yards and one score.
Belfry running back Ben Bentley ran for 117 yards and two touchdowns on just four carries in the Pirates road win over Floyd Central.
Shelby Valley quarterback Dalton Meade rushed for 220 yards and four touchdowns in the Wildcats big home win over Prestonsburg.
Tug Valley quarterback Ethan Varney passed for 283 yards and five touchdowns in the Panthers loss to the Hawks. Receiver Caleb May hauled in three touchdown passes and finished with 223 yards.
Pike Central quarterback Tyler Hunt ran for two touchdowns, passed for a third and ran three, two-point conversion in the Hawks win.
Paintsville backup quarterback "AJ" Allen passed for 147 yards and two touchdowns and ran in the eventual game-winning score in the Tigers win at Union, Va. Running back John Walker Phelps had 119 yards and 23 carries.
Letcher Central quarterback Carson Adams had 250 yards passing and three touchdowns in the Cougars loss at Harlan County.
Lawrence County quarterback Baden Gillispie ran for 147 yards and three touchdowns and passed for 74 yards and two scores in the Bulldogs' win over Magoffin County.
Magoffin County linebacker Mason Lovely had 31 tackles in the Hornets loss to Lawrence County.
(NOTE: Coaches are reminded to submit games for publication on the Mountain Top Sports website page each week to help your players receive weekly recognition.)