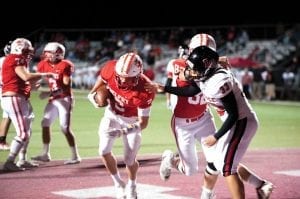 Belfry running back Peyton Hensley has been rock solid all season long for the Pirates
He was a key figure in this past Friday night's district championship win over Pike County Central.
Hensley rushed for 122 yards and three touchdowns in the 55-14 win, thus earning him the Mountain Top Sports/Buffalo Wild Wings Player of the Week honors.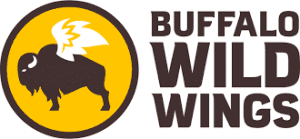 The Pirate back edged out Shelby Valley quarterback Dalton Meade and Tug Valley quarterback Ethan Varney. Meade  ran for 202 yards and three scores in the Wildcats big home win over Bath County.
Varney passed for 224 yards and two touchdowns and ran for 145 yards and ran for two scores in the Panthers big win over Richwood.
Other nominees this week included:
Johnson Central quarterback Ryley Preece passed for a pair of touchdowns and ran for another in the Golden Eagles big road win over Letcher Central.
Martin County running backs Logan Proctor ran for 151 yards and one touchdown and Braxton Smith added a pair of rushing scores as the Cardinals beat Prestonsburg for the first time in 14 seasons.
Paintsville quarterback Jake Hyden passed for one touchdown and ran for another in the Tigers district championship win over Raceland. John Walker Phelps rushed for 95 yards and broke up a potential game-winning touchdown pass late in the fourth quarter.
Shelby Valley running back Jayden Newsome ran for 117 yards and a touchdown on just six carries in the win over Bath County.
Mingo Central quarterback Daylin Goad ran for four touchdowns and passed for another in the Miners big home win over Herbert Hoover. Receiver Drew Hatfield finished with 11 catches for 144 yards and one touchdown and he returned a punt 70 yards for a score.
Betsy Layne quarterback Chase Mims passed for 152 yards and two touchdowns and he ran for a third in the Bobcats home win over Fairview.
Tug Valley receiver Caleb May had 154 yards and a touchdowns in the Panthers win over the Lumberjacks.
(NOTE: Coaches are reminded to submit game for publication to help promote your student-athletes chances of being nominated.)