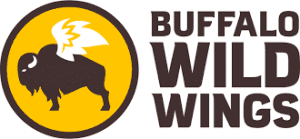 Johnson Central quarterback Ryley Preece led his team into battle across the border in West Virginia for the second time in three weeks against a top-notch Class AAA program.
Preece fueled the Golden Eagles' 59-29 victory over the South Charleston Black Eagles with his feet, passing arm and hands, finishing with five touchdowns.
He passed for a pair of touchdowns, ran for two others, and picked off one pass and returned it for a score, thus earning him the Mountain Top Sports/Buffalo Wild Wings' Player of the Week honors.
Other nominees this week include:
Paintsville quarterback Jake Hyden passed for 306 yards and three touchdowns and he ran for 63 yards and another score in the Tigers' shootout win over East Jessamine. Teammate John Walker Phelps hauled in seven passes for 125 yards and two touchdowns. He also rushed for a score.
Shelby Valley quarterback Dalton Meade rushed for 140 yards and two touchdowns and passed for 91 yards and one score in the Wildcats' big road win at Knott County Central.
Letcher Central running back Hunter Campbell had two rushing touchdowns and one receiving in the Cougars' home loss to Union, Va.
Magoffin County running back Jaylon McDuffus had 124 yards and two rushing touchdowns and teammate Caleb Howard ran for 107 yards and one score and hauled in a TD pass.
Pike Central running back Matt Anderson rushed for 155 yards in the Hawks' home win over Perry Central. Quarterback Tyler Hunt rushed for 111 yards and one touchdown and passed for two others.
Pikeville running back Cody Raines ran for 97 yards and returned a punt 60 yards for a touchdown in the Panthers' win over Raceland.
Martin County running back Kolby Sparks had 161 yards rushing and two touchdowns in the Cardinals' big home win over Phelps.
Tug Valley quarterback Ethan Varney passed for 360 yards and four touchdowns in the Panthers' huge road win at Hannan. Teammate Caleb May caught eight passes for 189 yards and two scores.
PHOTO CREDIT: Todd Conley Photography