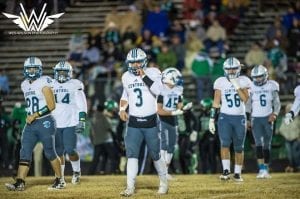 Mingo Central quarterback Daylin Goad and wide receiver Drew Hatfield have fit together like a hand and glove this football season.
The two standouts put on a show this past Friday night in leading the Miners to a 55-20 victory at Winfield.
Goad passed for 582 yards and ran for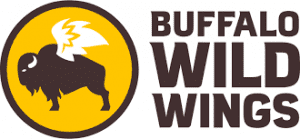 57 more to finish with 639 yards and seven touchdown passes. He had TD tosses of 98, 95, 77, 46, 21, 12 and 10 yards. Hatfield hauled in eight passes for 197 yards and two scores. His eight receptions put him at 334 for his career and 5,093 yards, making him the all-time leader in West Virginia high school football.
Both have been chosen this week to share the honor as Mountain Top Sports/Buffalo Wild Wings Player of the Week.
Here are other outstanding nominees:
Johnson Central quarterback Ryley Preece passed for 320 yards and three touchdowns and he rushed for another  in the Golden Eagles big playoff win over Letcher Central. Receiver Seth Dalton hauled in eight passes for 198 yards and three scores.
Mingo Central receiver Isa Scales had 224 yards receiving and three touchdowns.
Shelby Valley running back Ethan Bentley ran for 153 yards and two scores and quarterback Dalton Meade had 133 yards and two touchdowns in the Wildcats big win over Martin County.
Pike Central quarterback Tyler Hunt had 140 yards and two touchdowns and passed for a third in the Hawks playoff win over Lawrence County.
Belfry running backs Isaac Dixon and Peyton Hensley both ran for 118 yards and combined for three touchdowns in the Pirates big win over Floyd Central. Dixon had two of those.
Paintsville running back Harris Phelps finished with 125 yards and a pair of rushing scores in the Tigers home win over Fairview in the playoffs. Quarterback Jake Hyden passed for two scores and ran for a third.