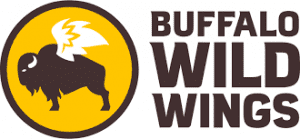 Pikeville High School quarterback Isaac McNamee and Johnson Central signal-caller Ryley Preece guided their respective schools to undefeated regular seasons this past weekend.
McNamee passed for 281 yards and four touchdowns and ran for a fifth in the Panthers' 67-28 win over Ridgeview (Va.) while Preece rushed for two scores passed for another as the Golden Eagles rolled past Belfry, 53-16. He also picked off a pass.
Both have been honored this week as the Mountain Top Sports/Buffalo Wild Wings Co-Players of the Week.
Special honorable mention goes to Mingo Central quarterback Daylin Goad and Tug Valley quarterback Ethan Varney. Goad passed for 430 yards and three scores and ran for three touchdowns as the Miners cruised past Chapmanville, 49-14. Varney ran for 150 yards and two touchdowns as the Panthers upset Man, 20-12, to secure a post-season playoff berth.
Here are other top nominees from this past weekend:
Mingo Central wide receiver Drew Hatfield has 16 catches for 216 yards and one touchdown. He is now first in West Virginia all-time in receptions and yards for the regular season.
Martin County running back Logan Proctor ran for 131 yards and a touchdown as the Cardinals beat Middlesboro for their seventh win this season.
Logan quarterback Jordan Hayes passed for 176 yards and one score in the Wildcats road loss at Wayne.
Pike Central quarterback Tyler Hunt had 118 yards passing and one touchdown and he ran for 115 yards and a score in the Hawks road loss at Breathitt County.
Mingo Central receiver Devin Hatfield hauled in a pair of touchdown passes and finished with 116 yards in the Miners big win.
Man running back Zack Frye ran for 164 yards on 10 carries, including a 97-yard touchdown run in the Hillbillies loss at Tug Valley.
Johnson Central running backs Devin Johnson and Cody Rice rushes for 166 yards and 133, respectively, in the Golden Eagles win at Belfry. Johnson rushed for a score and caught a pass for another. Rice had a 63-yard TD run.
Belfry running back Ben Bentley ran for one touchdown and hauled in a pass for another in the Pirates home loss to Johnson Central.
Pikeville receiver Jackson Hensley had a receiving touchdown, ran for a second and returned a kickoff  97 yards for another touchdown in the Panthers win over the Wolfpack. Teammate Clay Tinsley had 148 yards touchdown catches of 69 and 68 yards.