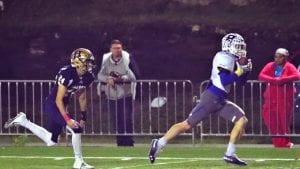 Paintsville running back John Walker Phelps wasn't about to let his team fall short in the district championship this time around.
Phelps rushed for 97 yards and three touchdowns and returned a fumble back for another in Paintsville's 32-18 victory over Raceland this past Friday night.
His performance has earned him Mountain Top Sports/Buffalo Wild Wings Player of the Week honors.
Here are other outstanding performances from this past week: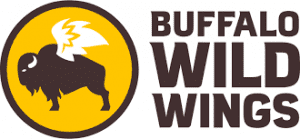 Johnson Central running back Devin Johnson ran for 131 yards and three touchdowns in the Golden Eagles big home win over Harlan County. Teammate Seth Dalton added 84 yards and a pair of touchdown receptions.
Belfry's three-headed monster of Ben Bentley, Isaac Dixon and Peyton Hensley combined for five touchdowns in the Pirates lopsided win over Pike County Central.
Mingo Central quarterback Daylin Goad rushed for 190 yards and two touchdowns, including the game-winning score in the Miners' win over Shady Spring.
Shelby Valley running backs Ethan Bentley and Jayden Newsome each scored a touchdown in the Wildcats loss at West Carter. Bentley finished with 103 yards and Newsome 89.
Pikeville quarterback Isaac McNamee passed for 115 yards and two touchdowns in the Panthers big win over Hazard. Wide receiver Jackson Hensley hauled in a touchdown pass and returned a punt 61 yards for another score.