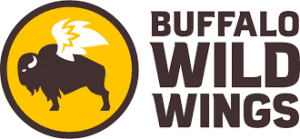 It didn't take Pikeville High School sophomore quarterback Isaac McNamee long to step squarely in the spotlight.
In just his second start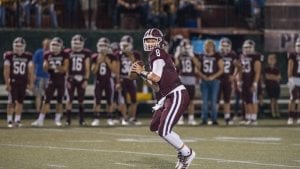 under center for the Panthers, he passed for 197 yards and three touchdowns, all coming in the opening half, as Pikeville trounced Mingo Central, 47-7, in the finale of the 35th annual Pike County Bowl match-up played Saturday night.
His efforts on the field have earned him Mountain Top Sports/Buffalo Wild Wings' Player of the Week honor, sponsored weekly by BWW of Pikeville.
McNamee edged out Johnson Central quarterback Ryley Preece who passed for 112 yards and two touchdowns and ran for two others in the Golden Eagles road win over Capital, W.Va.
Special honorable mention goes to Lawrence County quarterback Baden Gillispie. He ran four times for 227 yards and four touchdowns in the Bulldogs win over Prestonsburg. He had TD runs of 57, 95, 46 and 29.
Other top performances this week included:
Betsy Layne running back Austin Tackett rushed for 247 yards and three touchdowns on 16 carries for the Bobcats in their win over Morgan County. Quarterback Chase Mims passed for 200 yards and two scores and ran for another.
Pikeville running back Cody Raines rushed for 100 yards and two touchdowns and hauled in one TD pass.
Paintsville quarterback Jake Hyden tossed a pair of touchdown passes, including the game-winning toss to Karsten Poe in the Tigers big road win over Beechwood. Poe had 167 yards and two scores.
Belfry running back Isaac Dixon finished with 207 yards on 25 carries and two touchdowns in the Pirates win over Lexington Christian. Teammate Peyton Hensley added 142 yards and two scores on 17 carries.
Martin County's Logan Proctor had 117 yards and two rushing scores in the Cardinals' win over Magoffin County.
Letcher Central running back Hunter Campbell carried 15 times for 143 yards and two touchdowns in the Cougars' win over Bourbon County.
Phelps' Tyrell Hollis rushed for 150 yards and one touchdown on six carries and returned a punt 65 yards for another score in a win over East Ridge. Teammate Dominick Francis added 118 yards and two touchdowns on nine carries.
Tug Valley quarterback Ethan Varney passed for 172 yards and one touchdown in the Panthers' road loss at Hurley, Va. Running back Caleb May hauled in seven passes for 123 yards and one score.
Man High quarterback Caleb Milton passed for three touchdowns in the Hillbillies' season-opening win over rival Logan. Freshman teammate Josh Moody had TD runs of 79 and 75 yards.
Shelby Valley running back Jordan Little scored the game-winning touchdown and finished with 66 yards on the ground in a win over Pike County Central.
PHOTO CREDIT: Wes Wilson Photography