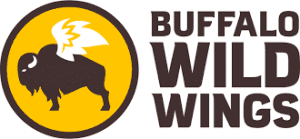 Tug Valley quarterback Ethan Varney can be summed up in one word – consistency.
The Panther signal-caller led his team to an improbable comeback on Friday night before Tolsia escaped with a late touchdown to edge Tug Valley.
Varney passed for 287 yards and five touchdowns, including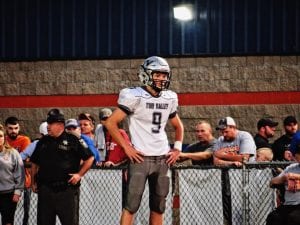 four straight TD passes in the second half, and rushed for 80 yards to finish with 367, just one week after passing for 372 yards and five scores and rushing for a sixth.
His performance has earned him Mountain Top Sports/Buffalo Wild Wings' Player of the Week honors in a weekend of outstanding performances.
Other top performances included:
Johnson Central running back  Devin Johnson ran for 155 yards and two touchdowns in the Golden Eagles win over Simon Kenton. Teammate Bryce Tackett added 123 yards and two scores.
Pikeville quarterback Isaac McNamee passed for 170 yards and four touchdowns in the Panthers big road win over Lawrence County. Teammate Cody Raines carried just four times for 86 yards and two scores.
Mingo Central quarterback Daylin Goad finished with 289 yards passing and he rushed 19 times for 96 yards in the Miners home loss to undefeated Poca. He passed for one score and ran for another.
Belfry running back Ben Bentley had 166 yards and two touchdowns in the Pirates' bounce back win over Magoffin County.
Phelps running back Dominick Francis ran for 129 yards and two touchdowns and tossed a 66-yard pass for a third in the Hornets' homecoming win over Betsy Layne.
Man quarterback Caleb Milton passed for 179 yards and rushed for 59 yards in the Hillbillies' Home of Fame game win over River View. He ran for two touchdowns and passed for two scores.
Martin County running back Logan Proctor totaled 140 yards rushing and a pair of touchdowns in the Cardinals' shutout win over Bath County on the road.
Letcher Central running back Hunter Campbell ran for 116 yards and one touchdown and caught a 51-yard pass for another in the Cougars' 21-20 win over Perry Central.
Shelby Valley quarterback Dalton Meade rushed for 151 yards and a touchdown in the Wildcats' district road loss at West Carter.
(NOTE: Player of the week nominations are from games reported to Mountain Top Sports for publication on our website.)
PHOTO CREDIT: Abigail Spence