Shelby Valley's Kaden Robinson continued this solid play this past week as the Wildcats won two of three games.
He had games of 17, 13 and 24 to earn the Mountain Top Sports/Buffalo Wild Wings Player of the Week honors.
Robinson edged out Pike County Central's Kasope Lawrence and Lawrence County's Cody Maynard and Kensley Feltner, who was honored as POW during week one. Lawrence had games of 25 and 13 points with 24 rebounds. Maynard scored 29 and 35 while Feltner had 26 and 27 points with 20 and 14 rebounds.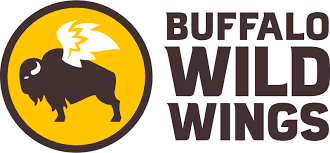 Special mention goes to:
Johnson Central duo Cory VanHoose and Isaiah May. VanHoose had games of 22 and 22 while May scored 18 and 20.
Shelby Valley's Keian Worrix scored 21, 16 and 16.
Letcher Central's Bodie Bentley had 25, 18 and 13.
Belfry's Kyera Thornsbury had games of 29, 11 and 23.
Pikeville's Rylee Sammons scored 19 and 25.
East Ridge's Eli Rose had games of 17 and 17 with 12 rebounds for a double-double.
Martin County's Brad Dingess scored 18 and 18.
Lawrence County's Trenton Adkins had 14 points and nine rebounds and 23 points and 14 boards.
Honorable mention:
Bol Kuir, Cushi Fletcher, Belfry; Brady Robinson, Jordan Frazier, Kim Akers and Madilyn Meade, Betsy Layne; Jonathon Mills, Haleigh Damron, Leah Wells, East Ridge; Katie Jo Moore, Kennedy Harvel, Floyd Central; Jerrica Thacker, Lindsey Rose, Jenkins; Sammi Sites, Kelci Blair, Johnson central;
Joby Johnson, Kaylee Banks, Tori Holcomb, Letcher Central; Sophie Adkins, Lawrence County; Angel Mullis, Magoffin County; Jacob Butcher, Lynndsey Cassell, Lakyn Porter, Laken Williams, Martin County; Braxton Tharp, Chloe Hannah, Leandra Curnutte, Paintsville; Jaylin Rigdon, Hannah May, Emalie Tackett, Pike Central;
Lukas Manns, Laithan Hall, Kristen Whited, Trinity Rowe, Kenzie Maynard, Pikeville; Faith Lazar, Maggie Nelson, Prestonsburg; Anthony Pallotta, Alyssa Elswick, Cassidy Rowe, Kyra Looney, Shelby Valley.