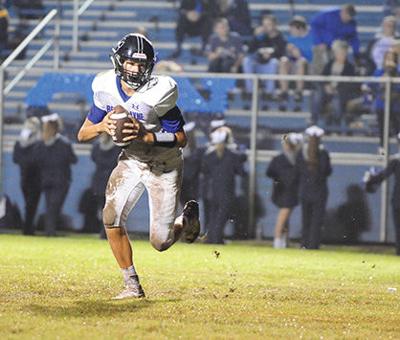 Betsy Layne quarterback Chase Mims passed for 277 yards and two touchdowns while rushing for 107 yards and one score as the Bobcats rolled to a 32-12 road win at Phelps to improve to 6-0.
Mims has passed for 1,332 yards and 15 touchdowns. He has rushed for 392 yards and four scores.
His efforts on the field have earned him the BWW Player of the Week honors.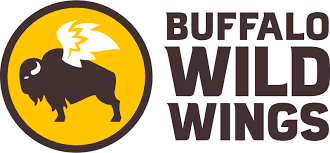 Special honorable mention:
Pike Central quarterback Tayvian Boykins rushed for 121 yards and four touchdowns as the Hawks snapped a four-game losing streak in a win over Floyd Central.
Belfry running back Isaac Dixon ran for 103 yards and three rushing touchdowns as the Pirates snapped a six-game losing streak dating back to 2020 with a district win over Magoffin County. Dixon also returned an interception 39 yards for a score.
Pikeville running back Blake Birchfield finished with 255 yards on 25 carries and two touchdowns, including an 80-yard run on the very first play from scrimmage in the Panthers loss at Lexington Christian. He added a 75-yard scoring run.
Letcher Central quarterback Carson Adams passed for 175 yards and two touchdowns and ran for 187 yards and one score on 15 attempts in the Cougars win over Perry Central.
Tug Valley running back Tanner "Boo" Kirk ran for 245 yards and five touchdowns in the Panthers win over Hurley, Va.
Shelby Valley quarterback Russ Osborne passed for 261 yards and one touchdown and rushed for 140 yards and two scores in the Wildcats loss at West Carter.
Other nominees:
Pike Central running back Matt Anderson had 194 yards on 21 carries and a pair of touchdowns.
Martin County running back Dawson Mills who finished with 132 yards rushing and three touchdowns in the Cardinals win over Leslie County. He also added a 50 yards TD pass reception.
Betsy Layne running back Reese Music carried 19 times for 229 yards and one rushing touchdown. Receiver Nicholas Howell hauled in 10 catches for 135 yards and a score.
Belfry's Zayne Hatfield had a 27-yard pass reception for a score and then returned an interception back 102 yards late in the final quarter to cap the scoring.
East Ridge quarterback Dylan Burdine passed for 259 yards and two scores as the Warriors lost for the third straight game at Prestonsburg. He also ran for a touchdown.
Shelby Valley's Ethen Bentley caught seven passes for 124 yards and a touchdown.
Prestonsburg running back Ethan Jarvis had 150 yards and three rushing touchdowns on 18 carries as Prestonsburg won its fourth straight game, beating East Ridge. Carter Akers finished with 174 yards and a pair of touchdowns on 21 rushes.