Ritter voted nation's top defensive shortstop by Division I coaches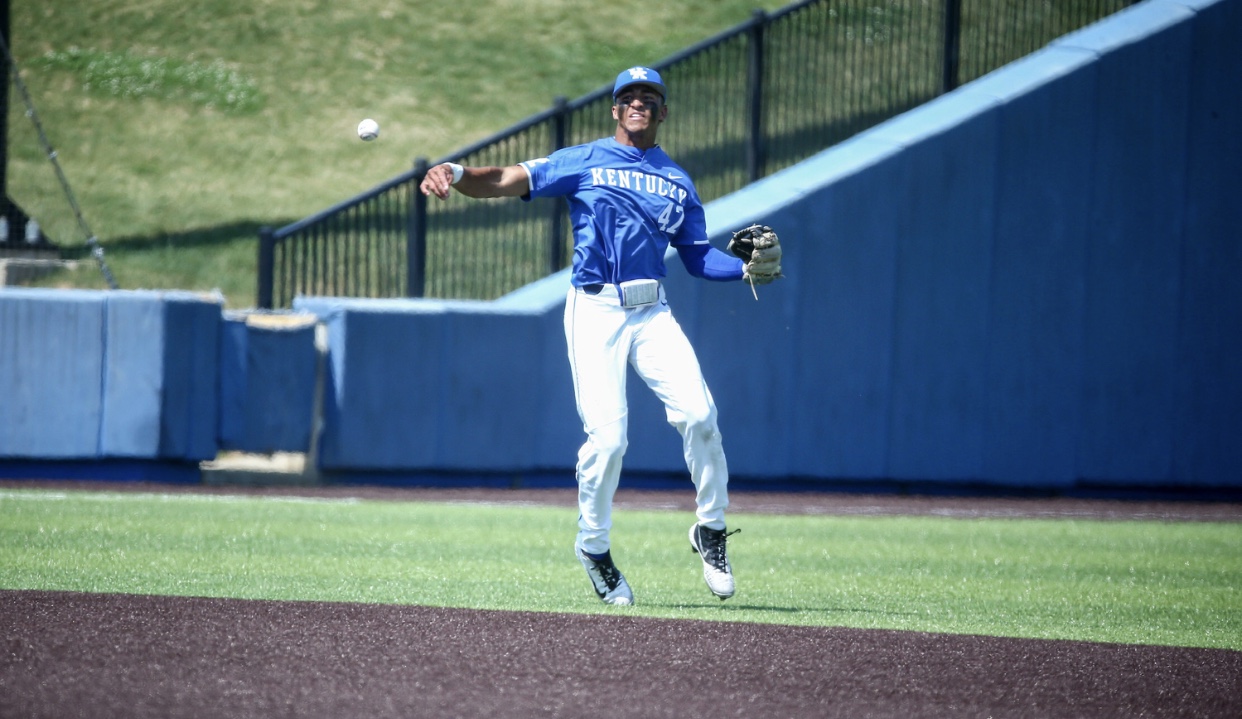 Kentucky junior Ryan Ritter officially is the best defensive shortstop in college baseball.
Ritter has been crowned the winner of the 2022 ABCA/Rawlings Gold Glove award, which honors the top defensive players in college baseball at each position, it was announced Wednesday. He was one of three finalists for the honor.
Ritter, a junior from the Chicago area, earlier was named to the Southeastern Conference All-Defensive Team as he continued to put on daily displays of his defensive wizardry at shortstop. He also added 24 extra-base hits and 15 stolen bases.
He becomes the sixth player in UK history to win the award, joining fellow shortstop Ryan Wilkes (2008), P Corey Littrell (2012), OF Austin Cousino (2013 and 2014), P Dustin Beggs (2016) and 1B Evan White (2016 and 2017).