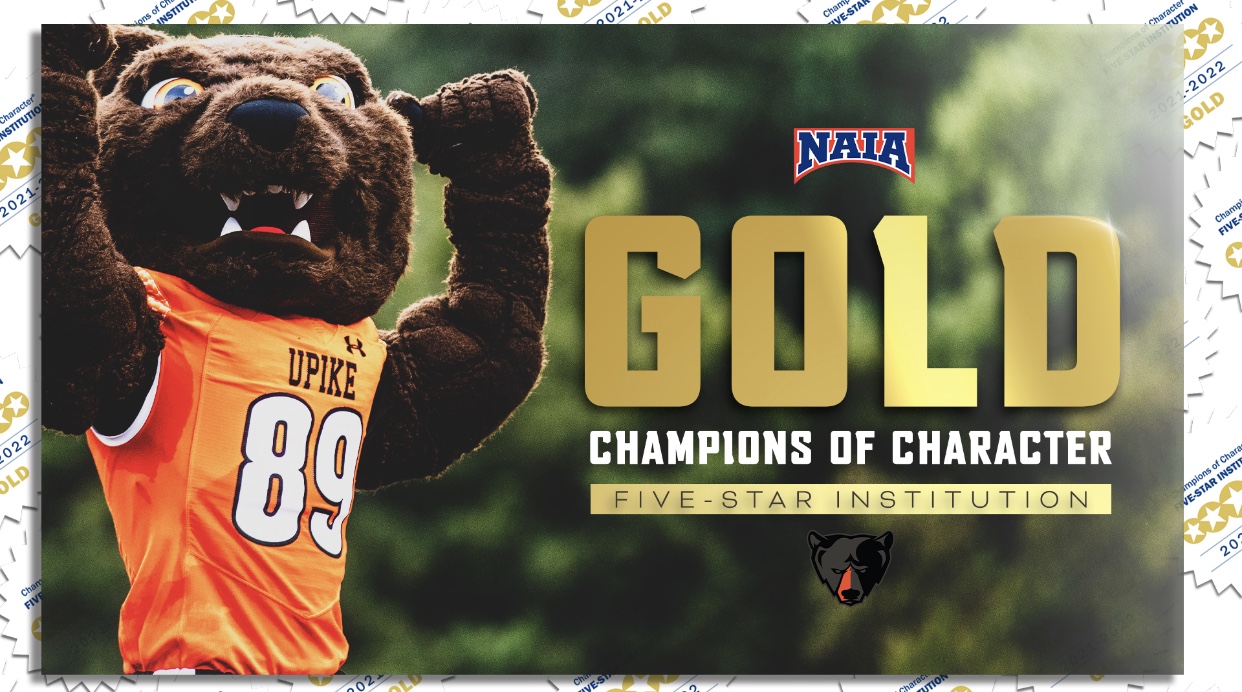 University of Pikeville Athletics has been named an NAIA Five Star Institution following the 2021-22 academic year. The Bears reached the highest tier of the Five-Star winners, claiming the gold tier.
Institutions are measured on a demonstrated commitment to Champions of Character and earn points in character training, conduct in competition, academic focus, character recognition and character promotion. Institutions earned points based on exceptional student-athlete grade point averages and by having minimal to no ejections during competition throughout the course of the academic year.
Only 28 institutions named Five-Star status earned a perfect score of 100, and UPIKE was the only Mid-South Conference school to do so. Six schools from the MSC received Gold status (Bethel, Campbellsville, Cumberland, Freed-Hardeman, University of Tennessee Southern), while Lindsey Wilson was named Five-Star Bronze status.