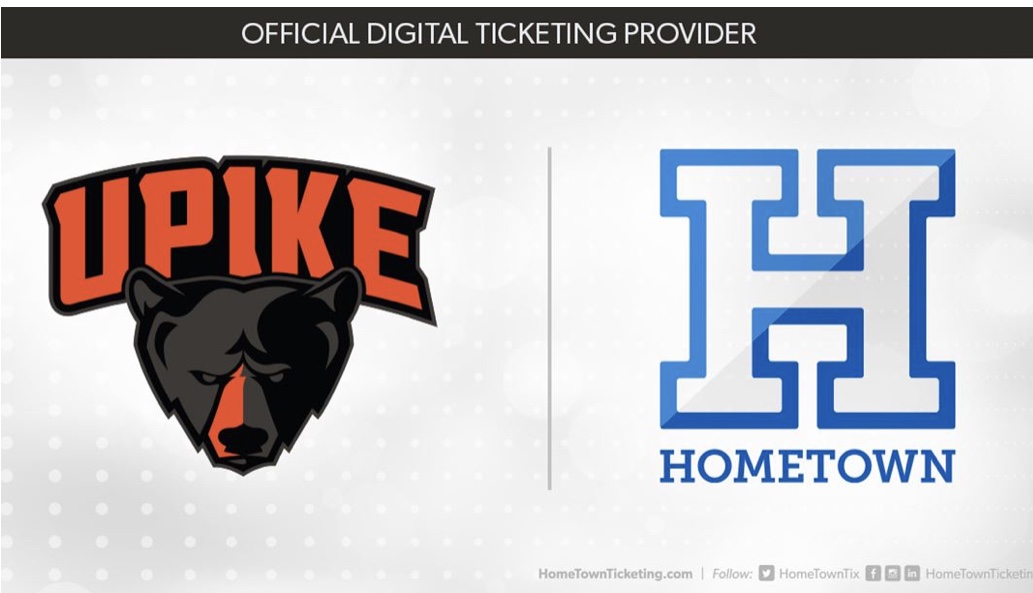 UPIKE Athletics is pleased to announce Hometown Ticketing, Inc. as the department's Official Ticketing Partner. This partnership will provide a fast, easy, and convenient ticketing experience for students, staff, and fans.
"We are thrilled to work with Hometown Ticketing," said UPIKE Athletic Director Kelly Wells. "The service they offer truly raises the bar, improving our efficiency and giving us the ability to better serve those who attend our games. This partnership helps us in
our efforts to move the needle in a positive direction, allowing us to provide a more professional and secure gameday experience."
The ticketing portal can be found at upikebears.com/tickets or under the "Fan Zone" tab on the main site.
Football tickets are available for purchase beginning June 23rd, and all are encouraged to purchase tickets in advance. For UPIKE students, faculty, and staff, tickets can be accessed by selecting the event, clicking the "Have a passcode" button, and entering their UPIKE ID number.
All tickets for UPIKE football are general admission. Ticket prices for football are as follows:
Adult – $10
Senior – $8
Kids (5 and under) – Free
Basketball and volleyball ticket information will be released in the coming weeks.