The award is given to the best punter in college football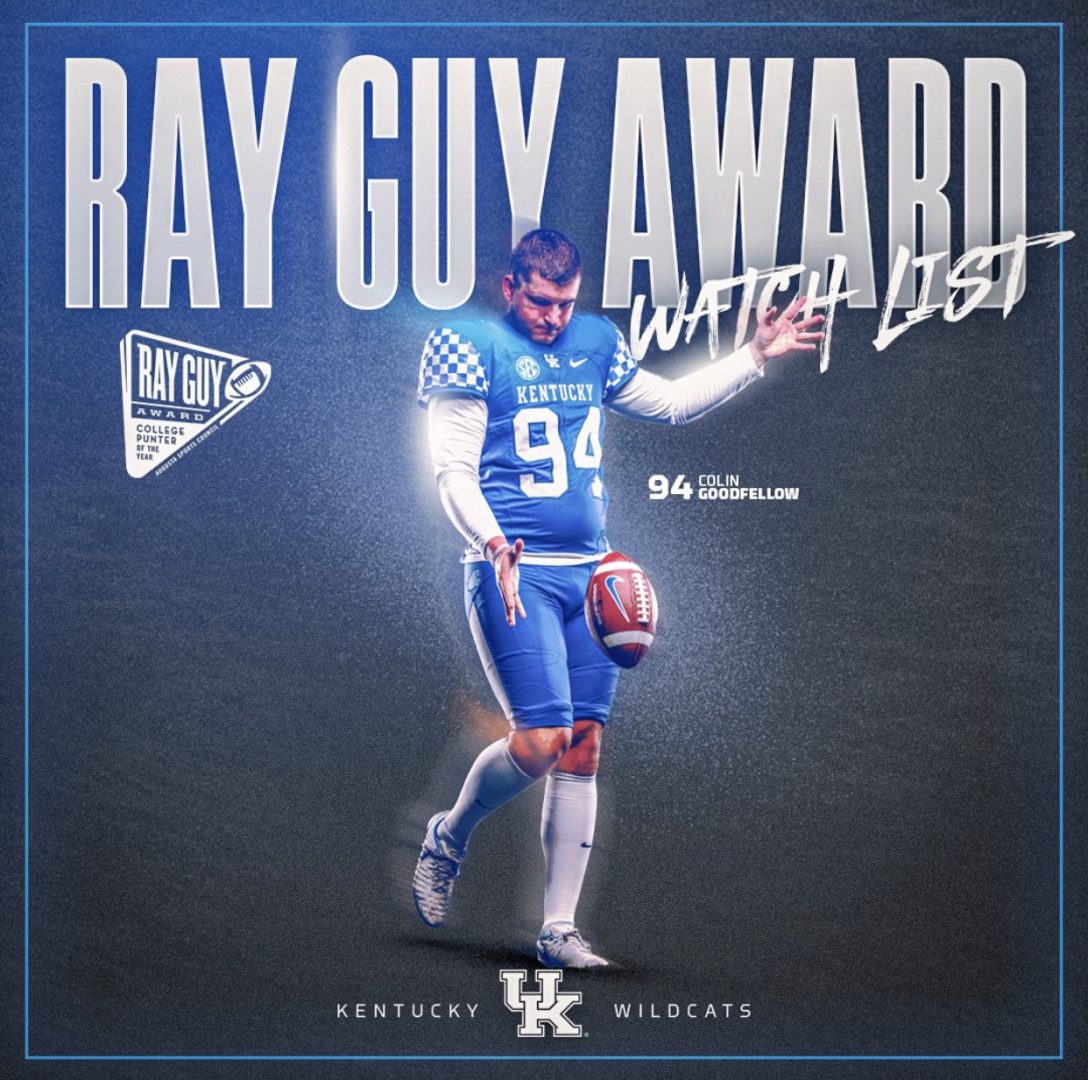 Super senior Colin Goodfellow has been named to the preseason Ray Guy Award watch list, it was announced Wednesday. The award honors the nation's top punter.
Goodfellow, a native of Cleveland, emerged as one of the nation's top punters in 2021, averaging 45.9 yards per kick, which ranked the second-highest average for a season in school history. He also was on the watch list for the Ray Guy Award, given to the nation's top punter. Against Georgia, Goodfellow had a career-long 70-yard punt and an additional 63-yarder. It is the only time in school history a punter has had two punts of 63 yards or longer with one being at least 70 yards. He followed that performance by booming another 70-yard punt vs. Mississippi State, making him the first player in school history to have two punts of 70 or more yards in his career.
The 49 candidates on the list incorporate a broad spectrum of Football Bowl Subdivision (FBS) punters. The 2022 watch list was compiled based on the 2021 Ray Guy Award semifinalist list, the top ten NCAA punters from 2021, the 2021 All-Conference Teams, the 2021 All-American Teams, the 2022 pre-season All-Conference Teams and eligible punters on the 2021 watchlist.