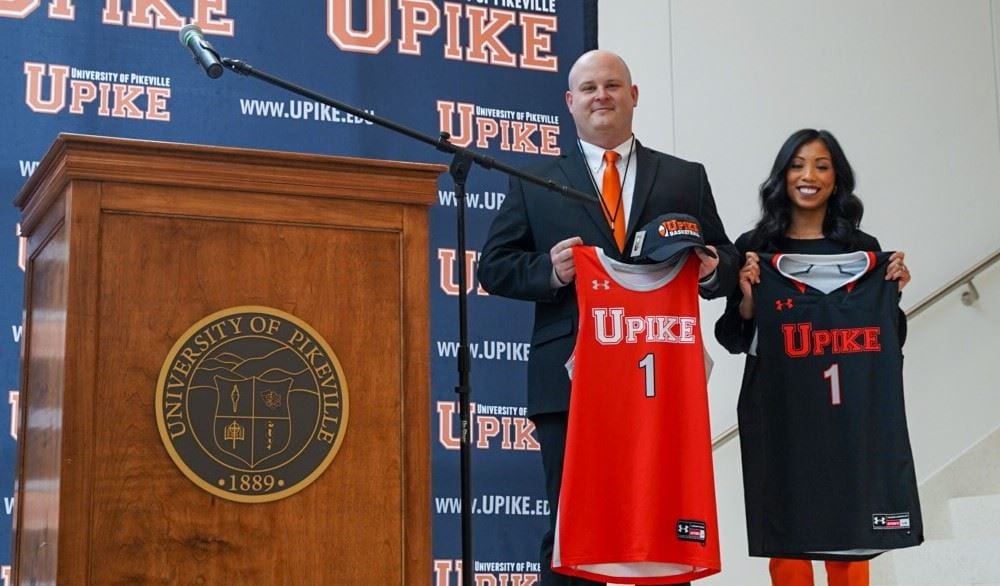 PIKEVILLE – Newly-hired University of Pikeville men's basketball coach Tigh Compton was introduced during a press conference held on campus Wednesday morning.
He told those gathered he was extremely blessed and humbled to be chosen for the position.
Compton has been on staff for the past 11 years under current head coach and athletic director Kelly Wells.
The new coach praised Wells, saying, "He has built one of the best NAIA basketball programs in the country, and I know I have big shoes to fill and we are excited for the opportunity.
He becomes the school's 16 head coach and follows the winningest coach in program history.
Compton, a UPIKE graduate and native of nearby Grundy, Va., literally worked himself from the ground up in his 11 seasons with the men's basketball program.
He first joined UPIKE as a student assistant from 2009 through 2011, then was hired as a full-time assistant after helping Pikeville secure its first ever NAIA National Championship in the 2010-11 season. Compton then was elevated again to the associate head coach role in the 2014-15 season.
Compton came to UPIKE as a student assistant prior to the 2009-10 season after graduating with an associate degree from Southwest Virginia Community College. He graduated from the University of Pikeville with a bachelor's degree in communication in 2011. He resides in Pikeville with his wife and fellow UPIKE alumni, Lisa Compton.