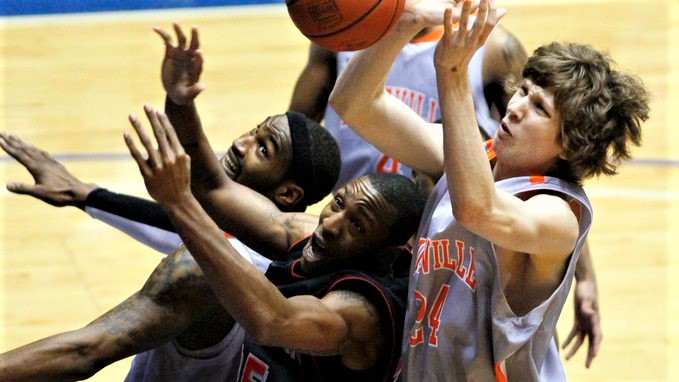 PIKEVILLE – Watching Trevor Setty play at the University of Pikeville teammates, coaches and fans knew he was special.
The NAIA released its greatest team of all-time for games played in Kansas City. The team was made up of names like Willis Reed, Lucious Jackson, Jack Sikma and Dennis "Worm" Rodman.
Setty played at UPIKE from 2011-14. The mop-haired Setty led the Bears to an unlikely 2011 championship as the Bears became the first unseeded team to defeat five seeded teams in an NAIA tournament.
Setty, a 6-9 forward, scored 32 points, including seven three-pointers, and grabbed 17 rebounds in an 81-76 overtime win against Mountain State University in the title game.