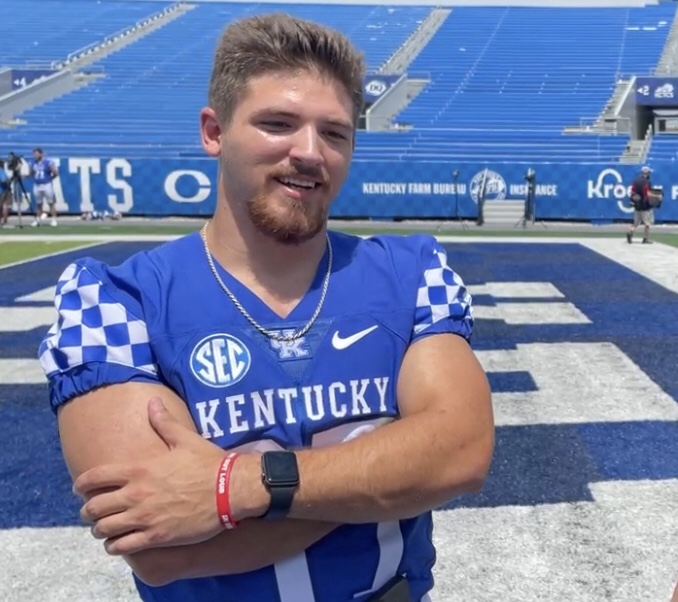 Former Belfry running back and reigning Mr. Football Isaac Dixon has returned to the site of his most memorable high school football game.
This past December he led the Pirates to an improbable state championship, rushing for 376 yards and five touchdowns as Belfry stunned highly touted Paducah-Tilghman, 33-28, at Kroger Field.
During Kentucky's media day on Wednesday, he recalled the game-winning score, a 62-yard run with just under five minutes to play, a fourth down call and the game on the line.
"I knew when I got outside, I was going to the house," he said. "That's a moment I will cherish the rest of my life." 
Dixon, a two-time Class 3A state championship MVP, has turned in his No. 3 red jersey for the No. 37 as a member of the Kentucky Wildcats.
"It is exciting. I know right now I am the low man on the pole, but my goal is to work hard and earn the trust of the coaches."
He says having patience on the college level is key for him.
"I know the first couple of years here will be a learning process for me as a player. I just need to work hard and be ready to step up when called on.
Dixon said he is forever grateful for his time at Belfry.
"This is for you guys!"
Kentucky will kickoff the season at home against Ohio University on Sept. 3.