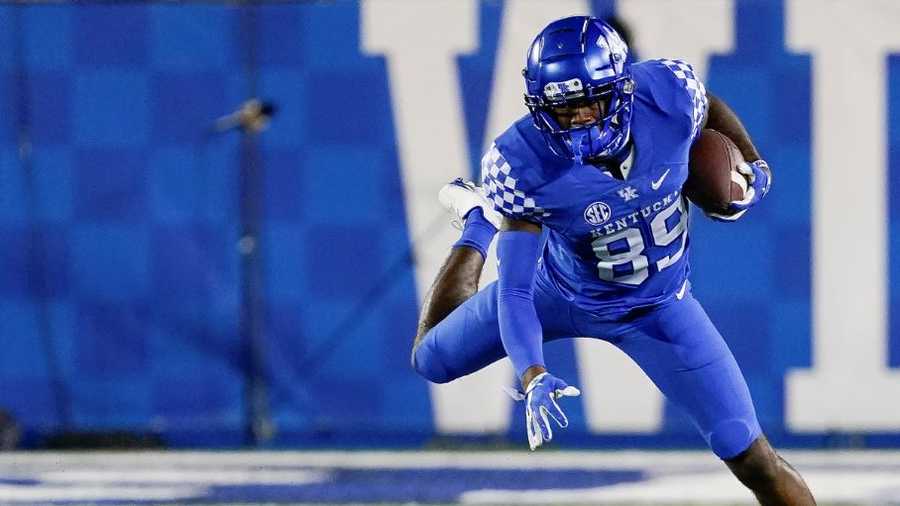 Kentucky's defense made up for a sloppy offense as the Wildcats intercepted six passes to fuel a 24-2 win over Mississippi State at Kroger Field on Saturday night.
The Wildcats held a Mike Leach-coached team without an offensive touchdown for the first time ever.
Quarterback Terry Wilson passed for just 73 yards and one score as Kentucky won for the first time in three games.
Chris Rodriguez added a short two-yard TD run to put the Wildcats up 14-0 at the break.
After a scoreless third quarter, Jordan Wright turned the fifth interception of the game into an eight-yard touchdown to push UK up 21-0.
Matt Ruffolo capped the scoring with a 35-yard field goal in the closing seconds.
Kentucky managed just 157 total yards in offense.
The Wildcats will journey to Rocky Top to battle Tennessee (2-1)next Saturday at noon.
At Lexington
SCORE BY QUARTERS:
MS (1-2)…..0 0 2 0 – 2
UK (1-2)…..0 14 0 10 – 24
Scoring:
First Quarter
No scoring
Second Quarter
UK – Keaton Upshaw, 12-yard pass from Terry Wilson (Matt Ruffolo kick), 12:13
UK – Chris Rodriguez, 2-yard run (Matt Ruffolo kick), 3:38
Third Quarter
No scoring
Fourth Quarter
UK – Jordan Wright, 8-yard INT (Matt Ruffolo kick), 6:25
UK – Matt Ruffolo, 35-yard field goal, :49
Next up: Kentucky (1-2) at Tennessee (2-1), noon, Oct. 17.