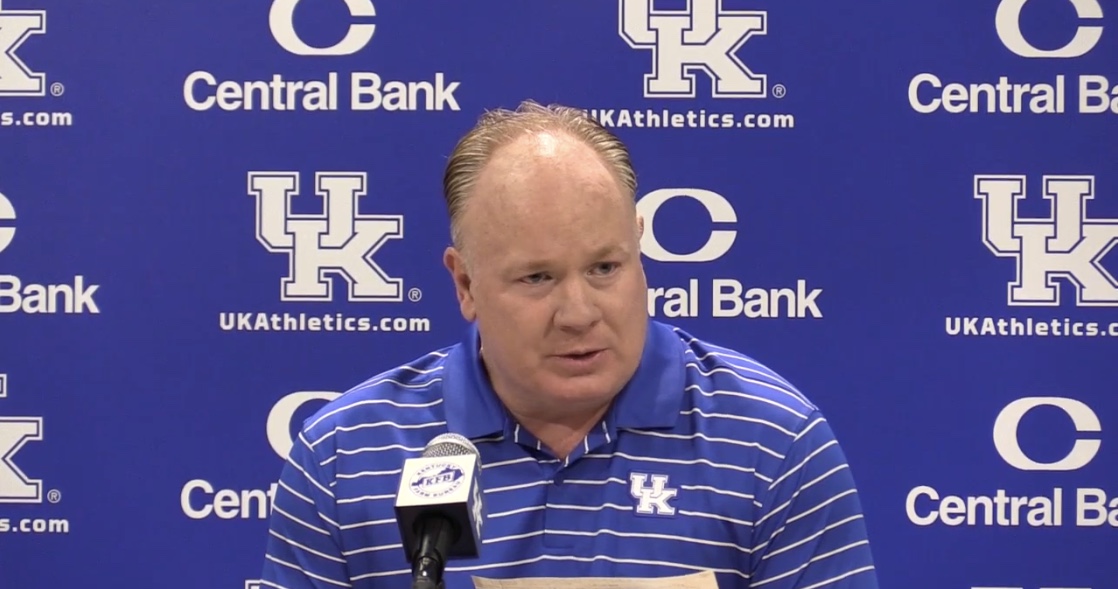 University of Kentucky head football coach Mark Stoops took a moment at the end of his media day press conference on Wednesday to reflect on the catastrophic flooding which ripped through five eastern Kentucky counties this past week.
"There's mass destruction. It is horrible no matter where you look at it," he said.
Stoop said he saw clips of the damage and said the football team would do what it could to aid those in need, including school's athletic programs affected by the raging waters.
"Again, the team is going to do a couple different things to help, and we'll continue to do our part."
He went on to say his message to the hardest hit regions was to "stay strong." 
"Those are tough, strong, resilient people. Our football team is going to do a lot of things to try to help them in the meantime, but we are also going to go out there and play extremely hard and hopefully represent them the right way, that they really have something in the fall to smile about," he added. 
Thirty-seven people lost their lives.