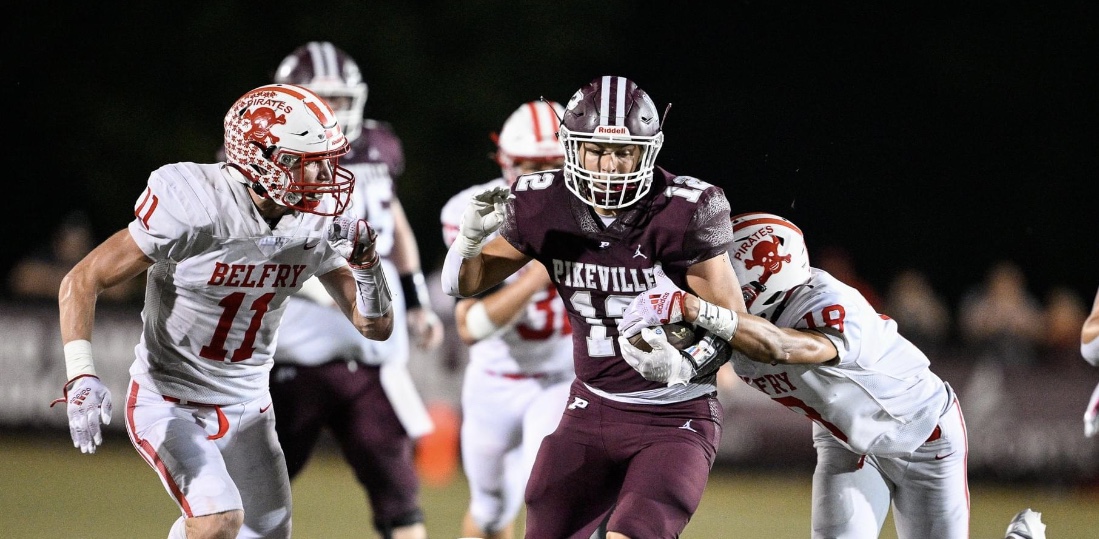 Belfry High School, despite enrollment numbers being 2A, will "play up" and continue to play in Class 3A.
The KHSAA made the announcement on Wednesday.
The Pirates will play in a six-team 8th district, which will include Lawrence County and Magoffin, both previous opponents, as well as Morgan, Estill, and Powell counties.
Belfry's sister district will include Knox Central, McCreary County, Bell, Clay County and Rockcastle County.
The Betsy Layne Bobcats will move from Class 1A to 2A, joining a district which includes Pike Central, East Ridge, and Shelby Valley.
Meanwhile, the defending Class 1A champion Pikeville Panthers will play a three-team district of Hazard and Paintsville.
Phelps will not participate this school year in any district.