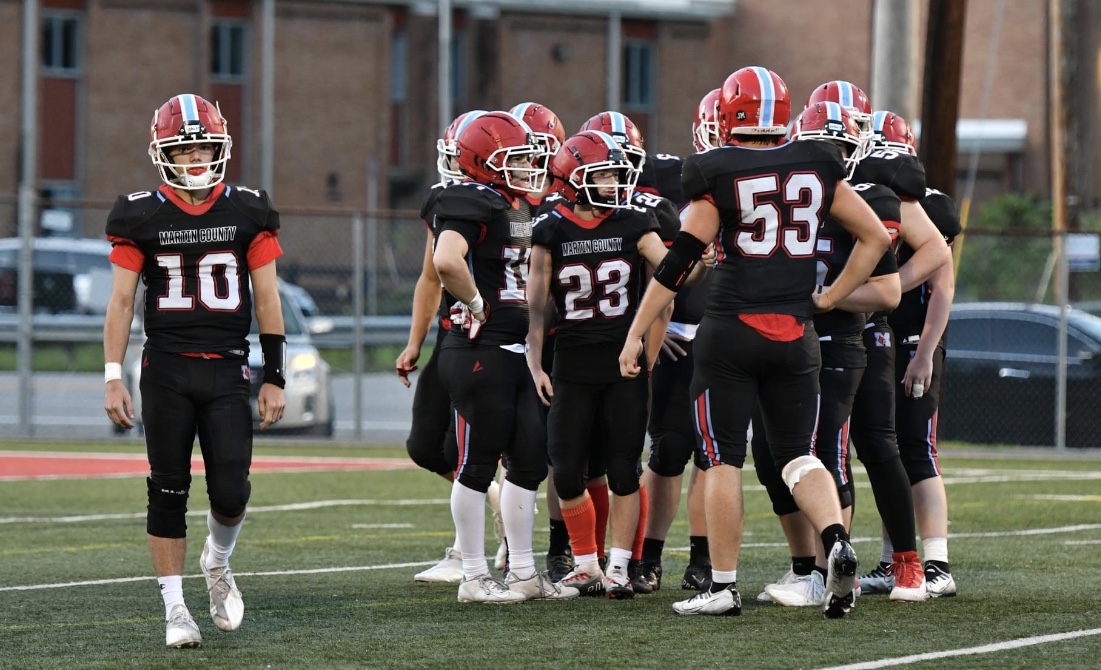 The Mountain County Cardinals needed every point they could muster to get past Leslie County, 46-40, in the Class 2A opener played at the Rock on Friday.
With the win, the Cardinals, now 7-4, advance to face Breathitt County (9-2) this Friday at Mike Holcomb Field in Jackson. Kickoff is 7:30 pm.
Martin County's ground game amassed 511 yards, accounting for all seven touchdowns.
Running back Brock Messer carried 22 times for 186 yards and three scores. Madden Miller followed with 159 yards and two touchdowns on 13 rushing attempts.
Dawson Mills returned to action after being sidelined with an injury and had 131 yards and a touchdown on 16 carries. Quarterback Weston Jude ran for a score.
The Cardinals and Bobcats are meeting for the first time ever.