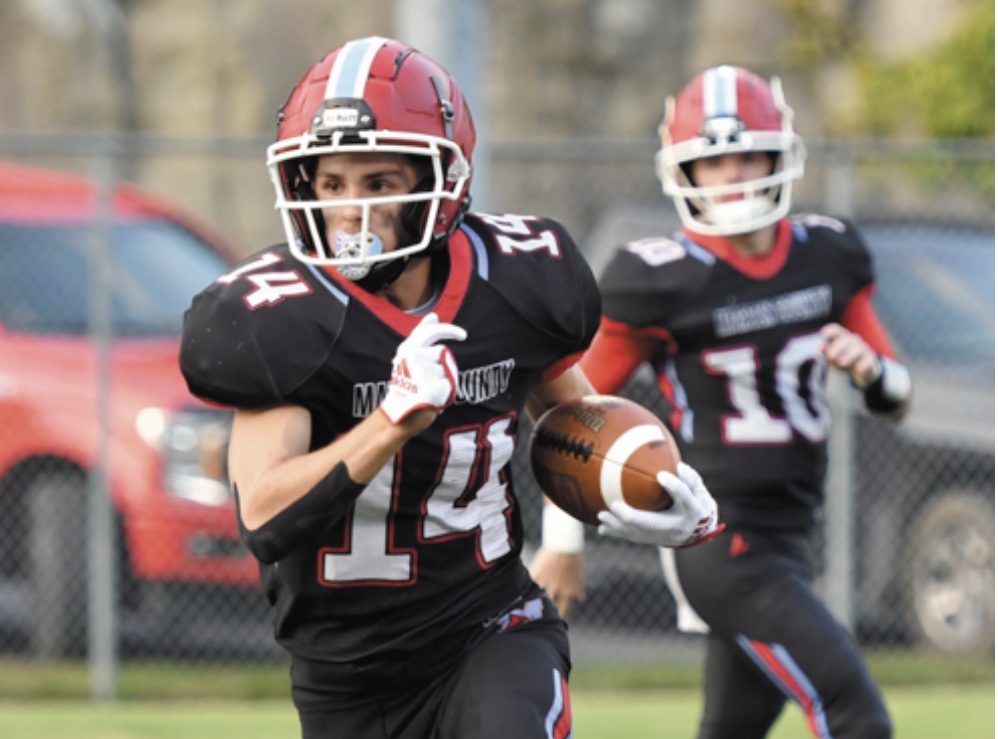 Martin County fell behind early in the second half and host Breathitt County turned back the Cardinals, 34-21, in a Class 2A playoff game played at Mike Holcomb Athletic Complex on Friday night.
The Cardinals finished the season at 7-4.
Running back Brock Messer carried 15 times for 145 yards and three touchdowns. He scored on runs of 89, 6 and 3 yards.
At Jackson
(Class 2A Second Round)
SCORE BY QUARTERS:
MC (7-5)….0 7 0 14 – 21
BC (9-2)….0 6 20 8 – 34
Scoring
First Quarter
No scoring
Second Quarter
MC – Brock Messer, 89-yard run (Maddox Johnson kick), 8:24
BC – Austin Sperry, 16-yard pass from Tyler Bryant (pass failed), 1:26
Third Quarter
BC – Kory Combs, 5-yard run (run failed), 7:54
BC – Austin Sperry, 41-yard pass from Tyler Bryant (Braxton Terry kick), 1:35
BC – Jayden Gibson, 6-yard run (Braxton Terry kick), :57
Fourth Quarter
MC – Brock Messer, 6-yard run (Maddox Johnson kick), 8:33
BC – Caden Bowling, 13-yard run (Brady Tincher pass from Tyler Bryant), 7:42
MC – Brock Messer, 3-yard run (Maddox Johnson kick), 3:21