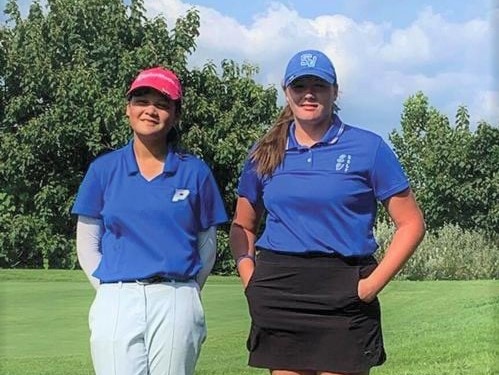 Area high school golf standouts Isabella Christy and Sophia Bentley left their marks on the All "A" Classic tournament played at Arlington Golf Course in Richmond this past weekend.
Christy from Paintsville High School, scored a round of 76 and finished seventh while Bentley, the Shelby Valley standout, shot an 80 and tied for 12th.
Other state tournament appearances include Prestonsburg's Haleigh Jefferson and Shelby Valley's Lakin Rauth, Lauren Hundley and Aubrey Hundley.