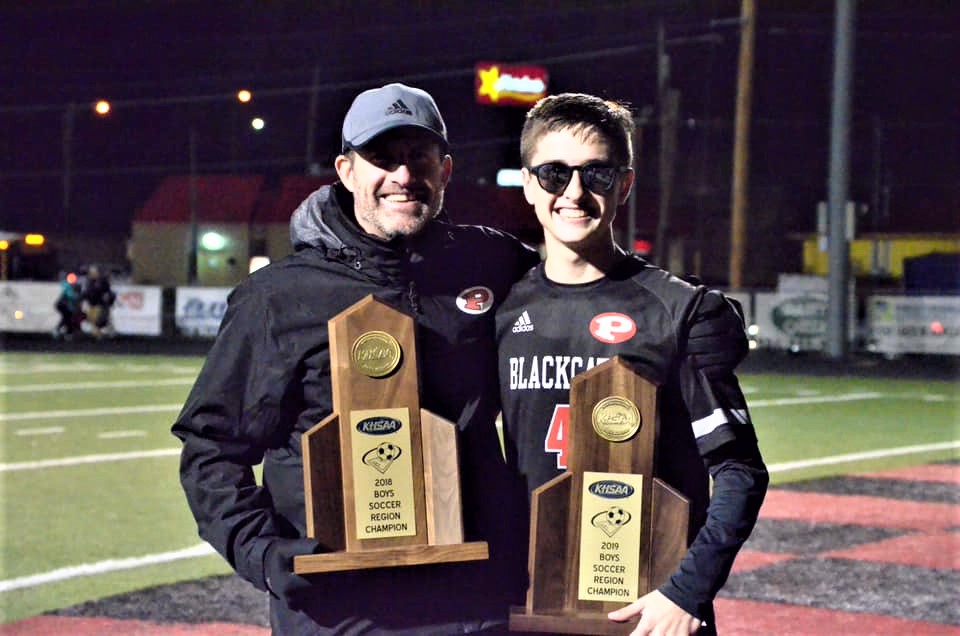 Prestonsburg and Lawrence County dominated the Mountain Top Sports All-Region boys' soccer team announced on Tuesday.
Blackcat standout Matt Burchett was named Player of the Year after helping lead Prestonsburg back to the state tournament.
He scored 19 goals and assisted on 32 others to lead the way.
Lawrence County's Luke Johnson, the state's leading scorer, was named captain of the first ream while Prestonsburg's Preston Crase captains the second unit.
Brad Burchett was named coach of the year for leading his team to another regional championship.
Here are the Mountain Top Sports boys all-region soccer teams:
PLAYER OF THE YEAR: Matt Burchett, Jr., Prestonsburg
COACH OF THE YEAR: Brad Burchett, Prestonsburg
FIRST TEAM
Luke Johnson, Jr., Lawrence County (Capt.)
Isaiah Collins, Jr., Prestonsburg
Blake Maynard, Fr., Lawrence County
Dylan Moore, Jr., Prestonsburg
Bobby Hale, Jr., Martin County
Nathaniel Narendrakumar, Sr., Johnson Central
Goalkeeper: Trenton Adkins, Jr., Lawrence County
Goalkeeper: Jacob Martin, Sr., Prestonsburg
SECOND TEAM
Preston Crase, Sr., Prestonsburg (Capt.)
Trey Hancock, So., Pikeville
Jasper McCoy, Jr., Belfry
Isaiah Zuidema, Jr., Martin County
Reece Merrill, Jr., Martin County
Owen Trador, Fr., Paintsville
Goalkeeper: Tate Cox, So., Johnson Central
Goalkeeper: Makaden Maynard, Fr., Belfry