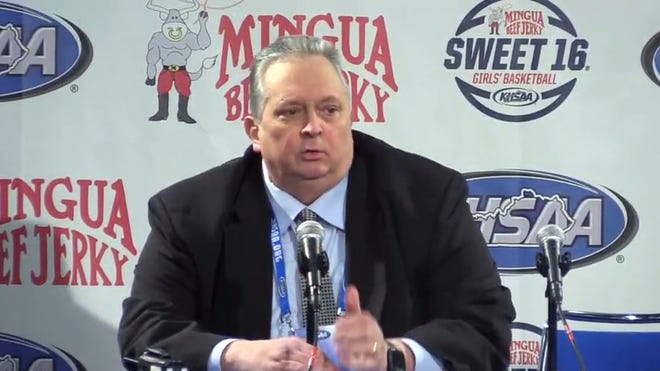 Here are interesting points from today's KHSAA meeting:
Winter sports dates
The board approved the following start dates for winter sports:
Basketball – Oct. 26 practice can begin; Nov. 23 competition can begin
Wrestling – Nov. 2 practice can begin; Dec. 7 competition can begin
Competitive Cheer – practice on Monday
Dance – practice on Monday
Note: The KHSAA does not set competition dates for competitive cheer and dance. The delay in the start of basketball practice was do in part to district volleyball tournaments overlapping.
Cross Country
Because of the KHSAA's concern of having to hold all three championships the same day, races will now be held during Oct. 29-31 at Kentucky Horse Park in Lexington.
Note: Schedule will be announced later.
Golf
State tournaments for boys' teams will be Oct. 6-7 and girls' teams will be held Oct. 9-10 at Bowling Green Country Club.
Note: Plan was approved to move championships to an alternate site if necessary.
Volleyball
Previously the state tournament format had 16 regional champions playing in the opening round. This year only eight schools will advance to the finals at Valley High School in Louisville.
Note: State quarterfinals will be played on Nov. 6 and semifinals and final on Nov. 7. A semi-state round will be held earlier in the week.