Full proceeds will benefit the Kentucky Flood Relief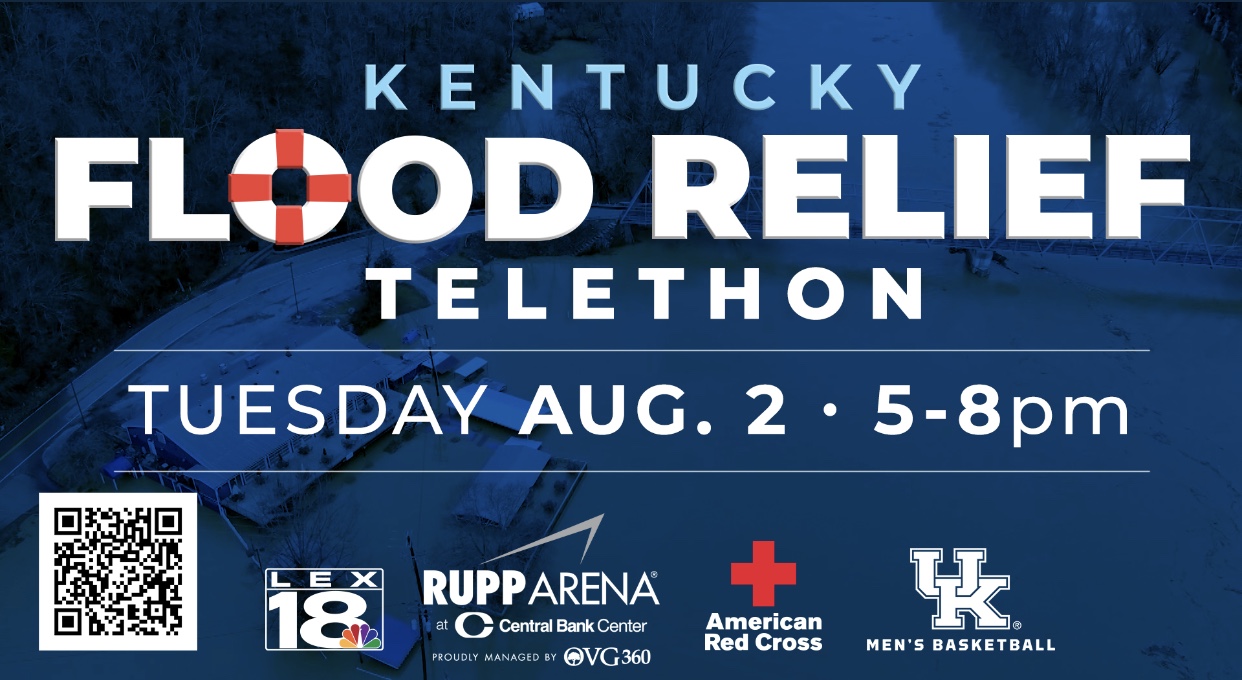 Humbled by the devastation of the flooding in the state of Kentucky, the UK men's basketball team, head coach John Calipari and Joe and Kelly Craft – in conjunction with the American Red Cross, LEX 18 and Rupp Arena at Central Bank Center – will host an open practice and a telethon Tuesday from 5-8 p.m. ET on LEX 18.
Doors to Rupp Arena will open at 5 p.m. on Tuesdayand donations for the Kentucky Flood Relief will be accepted upon entry. One hundred percent of the proceeds will go to the American Red Cross to benefit the immediate needs of Kentuckians impacted by the floods.
The Kentucky Flood Relief telethon will air on LEX 18, as members of the UK men's basketball team will take phone calls and donations as well as participate in an open practice. Special guests are expected to participate in the show.
Donations for the Kentucky Flood Relief can begin now:
American Red Cross Bluegrass Chapter
Attn: Kentucky Floods
1450 Newtown Pike
Lexington, KY 40511
Phone number to call in and donate: 859.787.0909