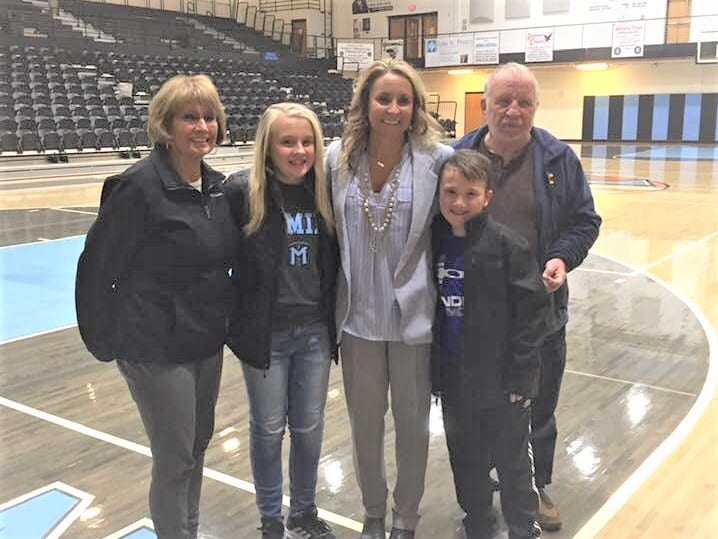 First year leading the Lady Miners program.
Previously served as an assistant coach at Burch High School for five years; coached one year at Burch Middle on the Mingo County championship team.
Eight years coaching AAU teams, WV Dream and Logan all-stars as well as various local youth leagues.
"I had been asked to apply for this position a couple times in the past but did not feel it was the right time. Even after asked this time I prayed diligently about if I should apply. I had clear confirmation it was time. I am excited about the future of our program and walking in the destiny that God has ordained for me."

She graduated from Burch High School in 1993 and was a member of the 1990 Class A state championship team and 1991 state runner-up team.

College background? Signed with Robert Morris University. Transferred to West Virginia University to finish her basketball career.
Obtained Bachelor's Degree in Exercise Physiology in 1997. Accepted into the Occupational Therapy program at Jefferson College of Health Sciences in Roanoke, Va.
"I've been practicing Occupational Therapy since graduation in 1999."
Coaching Philosophy? "No days off. Be accountable. Never ever give up. Never let anyone out work you. Value every possession. Practices should be hard games, should be the application of what you learned in practice. You always play the way you practice. Be a goal setter. Aim high. Lastly, no excuses. We can make them but at the end of the day if you want to be successful you have to go through some battles."

What is your favorite music? "Anything on Spirit FM."
Who is your favorite artist our group? "Toby Mac. Our team comes out to his song, 'The Elements.' I think it epitomizes who we want to be as a team."

What is your favorite food? "Crab legs and anything Italian."

Who is your hero? "My mom and dad are and will always be the two people I admire most. My Dad is a retired N&S Railroad employee and my mom is a retired teacher. They gave me the best childhood.
They always made me believe I could do anything and helped me achieve whatever I set my heart too. They showed me hard work pays off as my mom went back to college/school when I was in third grade. Today, they still love and support me and help make life happen for myself and their grandchildren and my husband. They understand God's plan and purpose for my life and who He called me to be. They are excited to support me in that endeavor. So, they are my forever heroes."