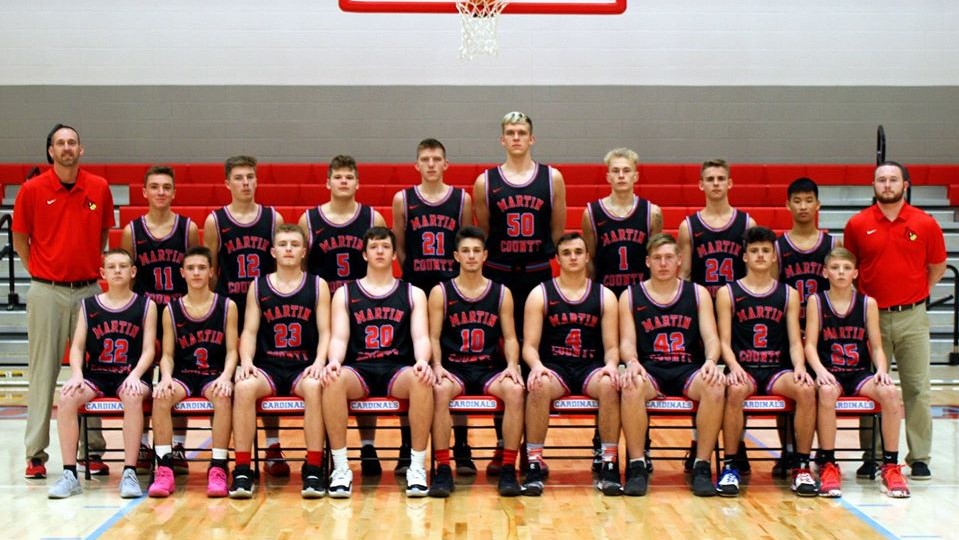 PIKEVILLE – The Martin County Cardinals are the No. 1 ranked high school basketball team in the final Mountain Top Sports boys' Super 7 poll released on Wednesday.
The Cardinals, 15th Region champions who finished with a 22-12 record and 13-game winning streak, edged out the Tigers (22-2). Martin County was headed to the Sweet 16 for the first time since the 1983 season.
Meanwhile, Chapmanville was set to play in the Region IV co-final and a berth to the West Virginia state tournament when the post season was postponed. The Tigers were looking to win a third straight title.
Shelby Valley, with the region's best record at 25-8, finished third, just ahead of Pikeville (17-12) and Lawrence County (22-12) which tied for fourth.
Phelps (21-11) claimed the number sixth position while Paintsville (15-14) was seventh.
Other teams receiving votes included Logan (16-8), Johnson Central (17-12), Man (18-5), Betsy Layne (17-12) and Tug Valley (13-12).