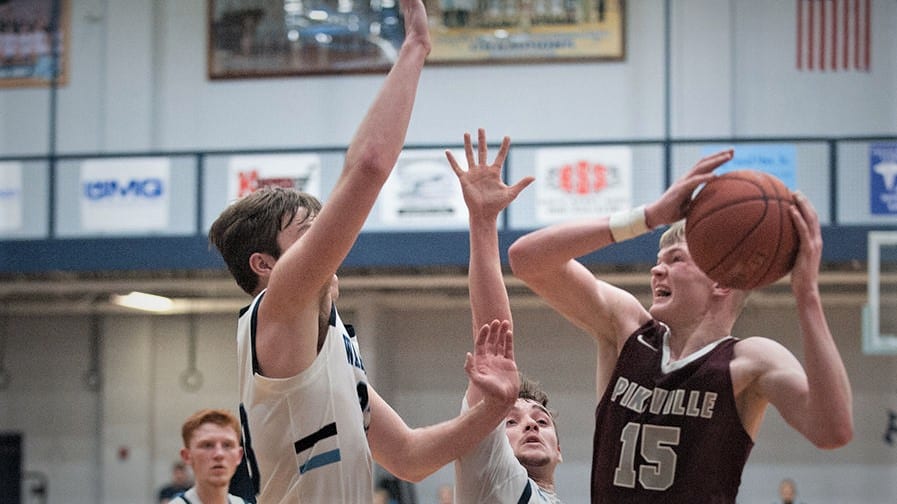 PIKEVILLE – Pikeville High School standout Rylee Samons had back-to-back games of 23 points each, and he hit the game-winning shot in the final seconds this past Friday to help the Panthers capture the 59th District Tournament championship.
His effort has earned him Mountain Top Sports Player of the Week for games Feb. 24-29.
He edged out Martin County standout Madison Thompson and Shelby Valley's Mr. Basketball candidate Cody Potter. Thompson finished with games of 28 and 23 with 13 and 16 rebounds for a pair of double doubles. Potter had 25-20 for the Wildcats.
Special honorable mention goes to Lawrence County's Kensley Feltner with 21 points and 14 rebounds as well as 31 points and 13 boards as the Lady Bulldogs won the 58th District Tournament championship.
Other top performers included:
Pikeville High's Kirsten Cole-Williamson
Floyd Central's Katie Jo Moore
Johnson Central's Kelci Blair and Sammi Sites
Pike Central's Kelsi Brinager and Bailey Birchfield
Phelps' Trey Francis, Danielle Prater and Kylie Hall
Letcher Central's Kaylee Banks and Parker Williams
Martin County's Brady Dingess and Trey James
Belfry's Sal Dean
East Ridge's Jon Mills
Paintsville's Colby Fugate and Nick Keeton
Johnson Central's Cory VanHoose
Prestonsburg's Ryan Rose