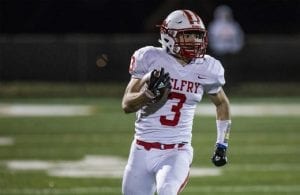 Belfry running back Isaac Dixon has been through the trenches this football season, battling injuries which kept him sidelined early in the season.
The Pirates' season came down to his final carry of the game this past Friday night against Louisville DeSales in the Class 3A state semifinals.
Dixon took the pitch from quarterback Brett Coleman and sprinted around right end and into the end zone for the season-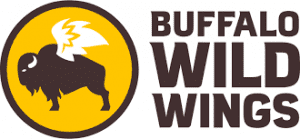 saving two-point conversion and a 15-14 double overtime win against the Colts.
"The run" earned him Mountain Top Sports/Buffalo Wild Wings Player of the Week honors.
Here is a look at this past week's outstanding performances:
Belfry's defense which managed to hold DeSales scoreless throughout regulation and getting the game into overtime.
Pikeville's defense which limited Louisville Holy Cross to 32 total yards until a late touchdown was scored on reserves.
Paintsville running back John Walker Phelps had 238 yards and three touchdowns in the Tigers' 44-20 semifinal win over previously unbeaten Kentucky Country Day.
Pikeville quarterback Isaac Dixon passed for 270 yards and four touchdowns in the Panthers' rout of Holy Cross, 36-7.
Johnson Central running back Devin Johnson finished with 280 yards and two touchdowns in the Golden Eagles 52-14 thumping of Madisonville-North Hopkins in the Class 4A showdown.
Belfry running back Peyton Hensley had 111 yards and two touchdowns in the Pirates win.
Johnson Central running back Dillon Preston finished with 114 yards and a touchdown.
Paintsville quarterback Jake Hyden had 138 yards rushing and two touchdowns.
Pikeville wide receiver Seth Pugh hauled in four passes for 111 yards and a touchdown.