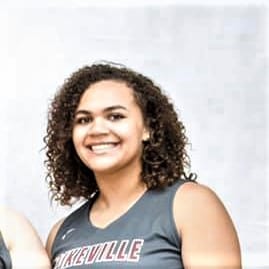 PIKEVILLE – Pikeville's Kirsten Cole-Williamson has been one of the region's most consistent players throughout the entire season.
She finished this past week with games of 19, 15 and 13 points while grabbing 13, 8 and 16 rebounds.
Cole-Williamson's effort has earned him Mountain Top Sports/Buffalo Wild Wings Player of the Week.
She edged out Martin County's Trey James who had 21 points and 13 rebounds and 15 points and 11 boards. Belfry's Katie Ball had 24 points and 24 rebounds and 19 points and 21 rebounds.
Special honorable mention goes to:
Letcher Central's Kaylee Banks and Martin County's Brady Dingess.
Nominees this week included:
Shelby Valley's Cody Potter and Kaden Robinson
Lawrence County's Tyler Maynard and Trent Adkins
Paintsville's Nick Keeton and Colby Fugate
Betsy Layne's Lukas Manns and Jordan Frazier
Phelps' Trey Francis and Dominick Francis
Floyd Central's William Slone
Pikeville's Rylee Samons, Kelsey Jo Tackett and Alivia Gearheart
Shelby Valley's Alyssa Newsom and Alyssa Elswick
Martin County's Maddie Thompson and Lakyn Porter
Floyd Central's Katie Jo Moore
Betsy Layne's Katie Kidd