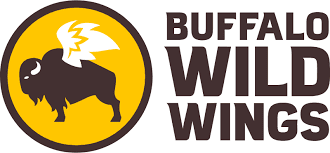 The 15th Region brought home three state football championships this past weekend from Kroger Field in Class 1A, 3A and 4A.
Pikeville quarterback Isaac McNamee, Belfry running back Isaac Dixon and Johnson Central kicker Jake Headly all played key roles in their respective schools coming out on top.
McNamee passed for 211 yards and three touchdowns; Dixon ran for 228 yards and three touchdowns and Headly kicked three extra points, including a game-winner.
All three share this week's Mountain Top Sports/Buffalo Wild Wings Player of the Week honor.
Here is a look at other outstanding performances:
Pikeville's defensive unit was rock solid in shutting out Paintsville to win the Class 1A championship, 43-0.
Belfry and Johnson Central's defenses held each of their opponents (Bell County and Boyle County) to just 20 points each. Both came into the finals scoring better than 53 points per game.
Johnson Central running back Dillon Preston finished with 97 yards and one touchdown in the Golden Eagles' 21-20 win over Boyle County.
Pikeville's Jackson Hensley hauled in a pair of touchdown passes and rushed in one two-point conversion in the Panthers big win.
Belfry running back Peyton Hensley totaled 98 yards rushing in the Pirates' 30-20 win over Bell County.
Shelby Valley senior Cody Potter poured in 75 points and grabbed 32 rebounds in games this past week for the Wildcats
Phelps Danielle Prater scored her 2,000th career point in a game for the Lady Hornets.
Betsy Layne's Jordan Frazier averaged 20.5 points per game in back-to-back wins for the Bobcats.
Lawrence County's Tyler Maynard averaged 18.5 points per game for the Bulldogs.
Belfry's Katie Ball had games of 10, 43 and 23 for the Lady Pirates.
Shelby Valley's Alyssa Elswick had games of 24 points and 10 rebounds as well as 21 points and 11 rebounds for the Lady Cats.
(NOTE: Coaches are reminded to submit games for publication each week. Player of the week nominees are chosen from those games received.)