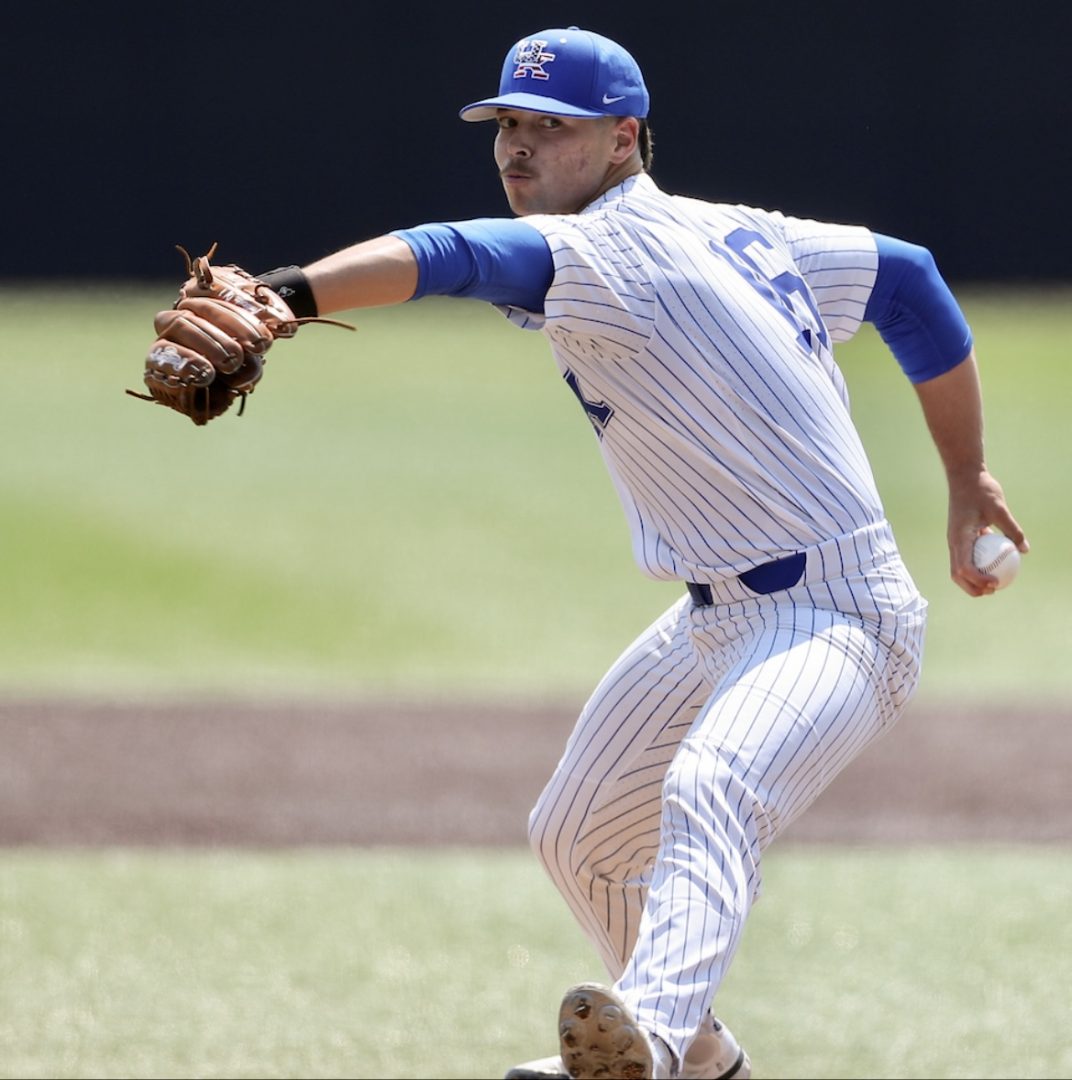 Pitchers Austin Strickland, Magdiel Cotto and Logan Martin, all contributors in Kentucky's magical 2023 season, were selected in the first 12 rounds of the 2023 Major League Baseball Draft, which concluded on Tuesday.
Strickland, a righthander, was the first UK player off the board. The Winchester, Ohio, native was selected by the Pittsburgh Pirates in the eighth round, with the No. 227 overall pick.
Strickland, went 4-2 with a 5.04 ERA in 2023, but he came on strong late in the year, including pitching shutout baseball over six innings against West Virginia in an NCAA Tournament elimination game.
On the draft's final day, the Pirates again picked a Kentucky pitcher, taking Cotto in the 11th round, with the 317th overall pick.
Cotto, a hard-throwing lefthander, made 16 appearances for the Cats in 2023, posting a 1-0 record while striking out 26 batters in just 18 innings. He has a 5-1 career record overall and has struck out 81 in just 59.1 innings of work.
In the 12th round, with the 349th overall pick, the Kansas City Royals selected UK's Martin. While battling injury this season, Martin was able to make nine appearances, including eight starts. He was 1-1 with a 4.44 ERA in 2023 after transferring to UK from Sewanee.
UK now has had 34 total draft picks under head coach Nick Mingione and his staff since 2017, including 20 in the top 10 rounds.