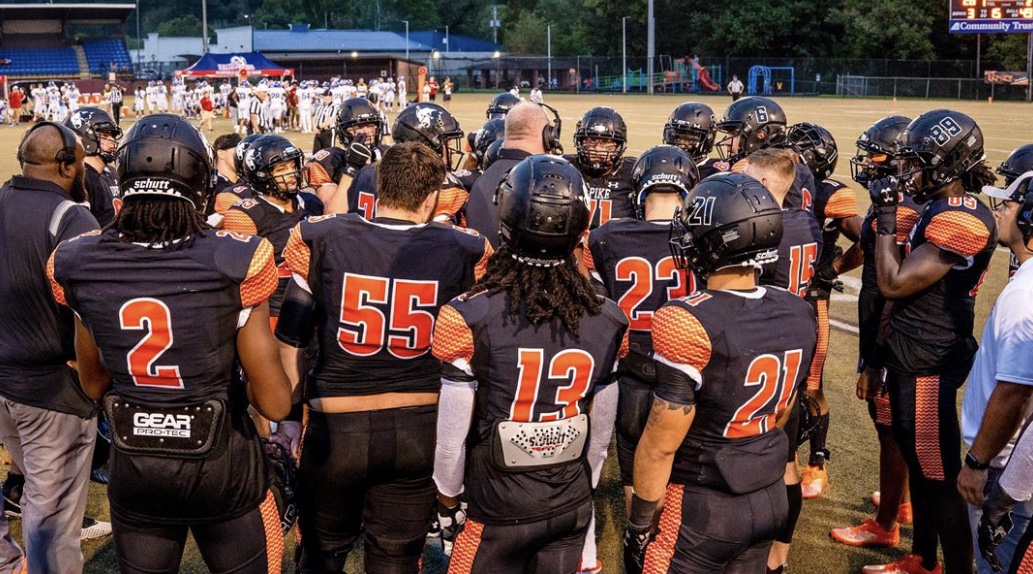 University of Pikeville football has announced the 2022 schedule, complete with 10 contests including five to be held at Hambley Athletic Complex.
Head Coach Corey Fipps enters his second year at the helm, following an expedited 2021 campaign that saw the Bears finish 4-6.
New this season, admission will be handled by Hometown Ticketing and will feature the ability to buy in advance.
Tickets are on sale now, and feature season ticket options within the ticketing portal at upikebears.com/tickets.
General admission will be $10 for adults, $8 for seniors, children five years and younger are free.
The Bears open the season against Kentucky Christian at Hambley Sports Complex on Saturday, Sept. 10.
Here is the 2022 schedule:
Sept. 10 – Kentucky Christian
Sept. 17 – Cumberland University
Sept. 24 – @ Bethel University
Oct. 1- @ Bluefield, Va.
Oct. 8. – Georgetown
Oct. 15 – @ University of Cumberlands
Oct. 22. – Campbellsville University
Oct. 29 – @ Thomas More
Nov. 5 – Lindsey Wilson
Nov. 12 – @ Faulkner, Ala.