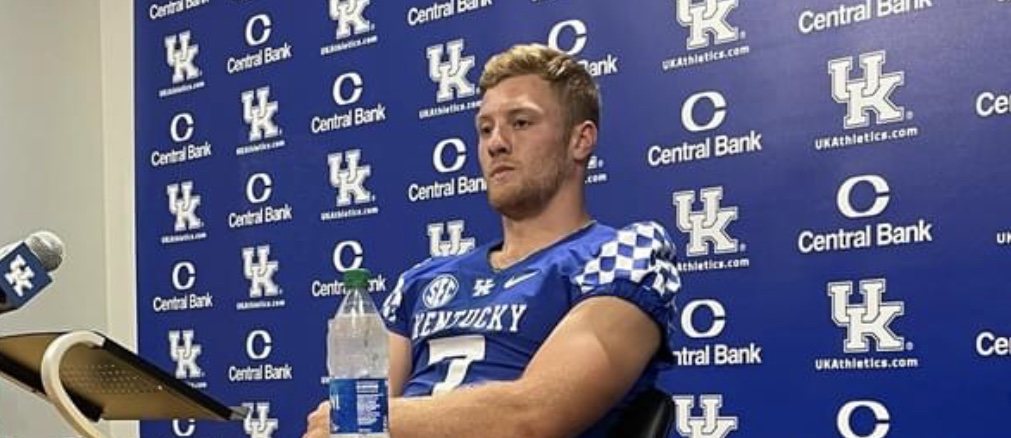 Kentucky senior quarterback Will Levis is not about to get caught up in all the preseason hype.
His goal for the 2022 college football season is to help the Wildcats make a run as the SEC title.
"My main objective is to get better with each practice. and do what I must do to help our team be ready to play when the season begins," he said. 
In his first year as a starter in 2021, Levis passed for 2,827 yards and 24 touchdowns, the most since Andre Woodson had 40 in 2007.
He praised this year's corps of receivers and was especially high on several quality tight ends.
"With this group you do not have to worry about who you can trust to throw the football. They are all good at what they bring to the table, Levis added.
He has already received several preseason honors, being named to the Davey O'Brien and Maxwell Award watch lists, as well as the Walter Camp Player of the Year list.
Levis capped his junior season leading the Wildcats to a 20-17 win over Iowa in the Vrbo Citrus Bowl, Kentucky's fourth straight bowl victory.
Veteran head coach Mark Stoops is not concerned about his quarterback being distracted from all the hype.
"I have no issues with that because he is very motivated. He is very driven, just with his own ability," Stoops added.