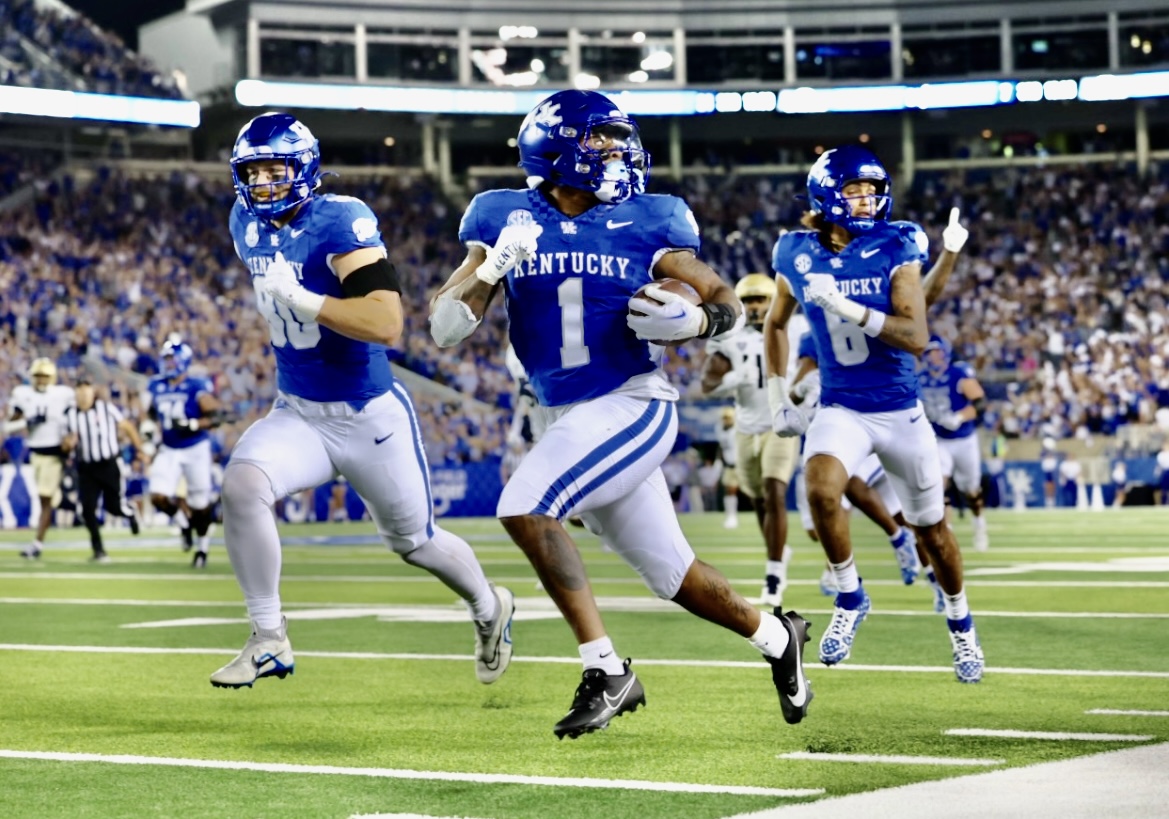 Kentucky quarterback Devin Leary passed for 315 yards and three touchdowns, including a highlight reel toss to Ray Davis who raced 58 yards to ignite the 35-3 win over Akron at Kroger Field on Saturday night.
Leary appeared to have been sacked on third down but was able to pass the ball to Davis as he was falling to the turf. He also had TD passes to Tayvion Robinson and Josh Kattus.
Davis, who finished with 72 yards rushing, added a 55-yard touchdown run early in the final quarter. He caught three passes for 97 yards in the game. Kentucky ended the game with 450 yards of total offense.
Late in the fourth quarter, Kentucky added to its lead. Demie Sumo-Karngbaye rushed for 42 yards to get the Cats deep into Akron territory. Two plays later, Sumo-Karngbaye scored from six yards out for his first touchdown in a Kentucky uniform. Raynor added the extra point and the Cats led 35-3 with 3:04 remaining.
Kentucky hits the road for the first-time next Saturday, opening Southeastern Conference play at Vanderbilt (2-2). Kickoff is set for noon.
At Lexington
SCORE BY QUARTERS:
AK (1-1)…0 0 3 0 – 3
UK (2-0)…7 7 7 14 – 35
Scoring:
First Quarter
UK – Josh Kattus, 6-yard pass from Devin Leary (Alex Raynor kick), 10:34
Second Quarter
UK – Tayvion Robinson, 22-yard pass from Devin Leary (Alex Raynor kick), :08
Third Quarter
AK – Noah Perez, 36-yard field goal, 3:27
UK – Ray Davis, 58-yaard pass from Devin Leary (Alex Raynor kick), 1:38
Fourth Quarter
UK – Ray Davis, 55-yard run (Alex Raynor kick), 13:47
UK – Demie Sumo-Kamgbaye, 4-yard run (Alex Raynor kick), 3:04
Next up: Kentucky (3-0) at Vanderbilt (2-2), Noon, Sept. 23