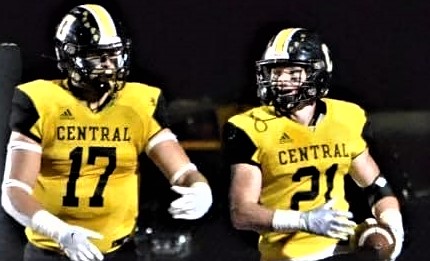 Johnson Central went on the road and beat Harlin County, 33-2, in a game played at Miners' Memorial Field on Friday night.
Running back Dillon Preston rushed for 185 yards and three touchdowns on just five carries as the Golden Eagles improved to 5-0 and won their 20th straight game. Preston also hauled in a 49-yard touchdown pass.
Mason Lawson ran three times for 49 yards and a score from quarterback Grant Rice. Lawson picked off two passes on defense while Matt Crum and Jacob Cain each has a fumble recovery.
Preston had 18 tackles while Mason LeMaster followed with 17 while Chase Price added 15.
Johnson Central will host Letcher Central (4-0) at Eagle Field on Oct. 23. Kickoff is 7:30 pm.